From soul food to fine dining, African influences and flavors are finding their way to American restaurants. Driven by both the trend for global flavors and a new appreciation for African American chefs and history, foods and ingredients from the massive continent are something to watch and something to try.
History Brings Inspiration
African people have emigrated—sometimes forcefully—to countries all over the world. They brought with them their unique regional differences, which eventually found their way into their new cultures. That included the food they cooked and ate. Slave communities sought semblances of home and familiarity, and cooking was one of the places where they could find a bit of both. Over time, their methods of cooking and the flavors they're in made their way into dishes made for their European and American masters.
When slavery came to an end and Blacks slowly began to be integrated into society, they brought their cooking traditions with them. The American South was one of the primary areas where "Black Cuisine" began, but the African influences soon spread more widely. Unfortunately, it took many decades for non-Black chefs and customers to appreciate the incredible flavors inherent in African and Black cuisine. Those flavors are much more than jerk spices and po boy sandwiches.
Africa in Appalachia
Chef Ashleigh Shanti is one chef who has been bringing the foods of her heritage to the modern table. Shanti, formerly the chef de cuisine at Benne on Eagle in Asheville, NC, wanted to bring the rich culinary history of Black Appalachians (also known as GeeChee/Gullah) to the modern table. She used African flavorings like plantain leaves, shito sauce (a fiery hot pepper sauce from Ghana), and ground ogbono seeds from Nigeria with local ingredients like mountain trout and local vegetables to create dishes that celebrate her history and please the modern American palate.
Sauces and Spices
Peanut sauce, long associated with Thai cuisine, has long been an accompaniment to African food. It serves as a staple of West Africa, made with roasted mashed peanuts and spiked with hot chiles. The sauce is a base for soups and a condiment for everything from seafood to vegetables. Other spices and sauces from all over African have already been trending. Moroccan harissa, for example, works best as appetizers and mains; its rich and spicy flavor is easy to pair with many dishes.
The spice blend berbere (Ethiopia) trended in 2020 and it continues to be an ingredient that is inspiring chefs. But there are more spice blends to consider. Mitmita, another Ethiopian staple, is a blend of aromatics like cinnamon, cloves, and cardamom plus bird's eye chili pepper, a piquant pepper with a Scoville score between 50,000 and 100,000. It's hotter than a jalapeno but not quite the scorching heat of the habanero. This makes it more accessible for American diners, especially when combined with the other spices in the mix. Ras el hanout, another Moroccan staple, is a complex blend of up to 40 different spices that is perfect as both a seasoning and a rub for meats and seafood.
Barbecue
Many people would say there is nothing more American than a good old barbecue. But the truth is that the beloved backyard meat cookout is actually African. The method came to America by African and Caribbean slaves. Spit-roasting spiced meat was a staple in tropical climates. The meat had to be spiced and smoked in order to maintain edibility. West Indian slaves, in particular, brought this method with them into the American South. As slavery was abolished, former slaves continued the barbeque tradition. It was at first a way to serve their own people familiar tastes. Eventually, it was a way to preserve part of their heritage while making a living. Regional differences in American barbecue have since developed, but it's all rooted in the history of Black Americans.
Dining the Diaspora
"Diasporic foods don't just inform American cuisine — they define it. Without African influences, the dishes and flavors we call our own wouldn't be the same," said Chef Kenyatta Ashford. When the pandemic resulted in his being furloughed from his job, Ashford created Neutral Ground as a pop-up in Chattanooga, TN. At Neutral Ground, he combines the New Orleans comfort foods of his upbringing with African diasporic ingredients. Ingredients such as savory rice beignets called calas and—surprisingly—yaki mein, based on a Chinese beef noodle soup. 
James Beard Award-nominee Chef Dawn Burrell is another Black culinary professional who uses the pandemic as a way to share traditional flavors. The food she creates for PIVOT, a meal preparation service, is strongly influenced by West African flavors. Some of the flavors include peri-peri, ham hocks, and spicy, salty suya spice blend. "My goal is to always reflect how diverse pan-African cuisine is. Pan-African cuisine can be as elevated, beautiful, and display skill and technique as much as any other celebrated cuisines," the chef told Open Table in February 2020. 
As more and more people taste the Pan-African flavor in 2021, expect african influences to continue to grow. The rich culinary history of both the African continent and the Black American diaspora can inspire chefs and satisfy customers.
Eat Well,
Dawn Ferchak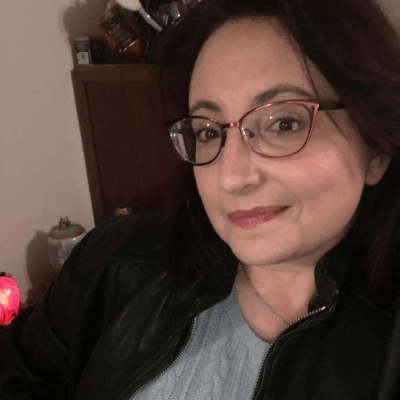 Dawn Ferchak
Dawn Ferchak has been a writer and editor for more than 15 years. She received her BA in English Literature from William Paterson University and began her career straight out of college. Her areas of expertise include food, travel, hospitality, pharmaceutical and biomedical sciences, health and wellness, and the arts. She is a published poet and creative writer. In her spare time, she volunteers with animal rescue and rehabilitation organizations.