Media Spotlight – Menu Innovator® – Breakfast – Still the Most Important Meal of the Day!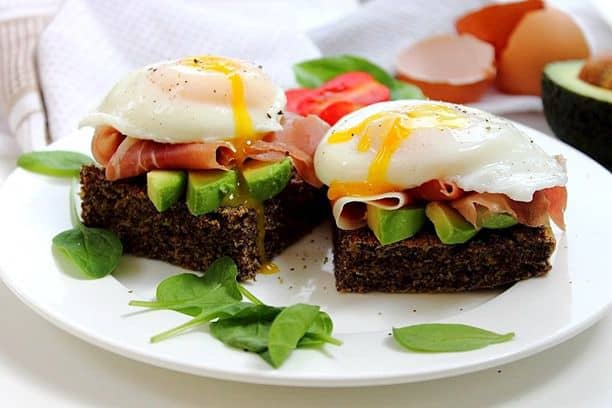 Media Spotlight – A monthly review with the freshest culinary insight! All of our spotlights are inspired by Menu Innovator®. For more information on Menu Innovator®, email tlagana@culinarysystems.com.
Top Cuisines
American
Italian
Asian
Mediterranean
Latin
Top Topics
Unique Meats
Beverages
Vegetables
Breakfast
Fire Flavor
Often, we overlook breakfast in the fine dining arena. It's been boring, predictable, and often prepackaged. But what happens when some of our finest chefs give breakfast a little extra attention? We get something much more than what we pull out of our freezers or quickly grab at a drive-thru! Take note, breakfast is still the most important meal of the day.
Breakfast is as unique and diverse as the cuisines it reflects. Asian congees are enhanced with meats, sweetened with fruits, or textured with crunchy seeds. Staples such as bahn mi make an appearance. At The Gorbals in Brooklyn appeared a bahn mi breakfast, with bahn mi poutine, thrice cooked potatoes, hoisin gravy, and kewpie mayo. Mediterranean bowls are sweetened with dates and figs. Southern breakfasts are flavored with herb infused gravies and topped with pimento cheese. The culinary scene is pulling their breakfast inspiration globally and working it into some of our favorite dishes.
Another exciting direction that we see breakfast taking is the incorporation of dinner. Breakfast is being presented in the form of tasting menus, building flavor through each course. Ingredients are carefully selected to follow each other, instead of just blend together. When chefs aren't planning courses, many are incorporating elements from other meals into breakfast. Eli Kulp, at High Street on Market, served up spicy coppa, braised kale, and red-eye gravy danish – a dish that many of us would eat at any time of the day! The Magpie in Richmond, Virginia created a rabbit omelet with asparagus, green tomato mostarda, brie, and fresh chives – replacing the typical bacon or sausage with rabbit.
As we venture into the new year, breakfast brings the perfect opportunity to incorporate numerous cuisines, and to delve into both sweet and savory preparations. Fine dining is changing how we look at breakfast. How will you incorporate the most important meal of the day in your kitchen?
Eat Well.
The post Breakfast – Still the Most Important Meal of the Day! appeared first on Menu Innovator.
Tony Lagana
Chef Tony is a 42-year veteran of the food industry and is often known by his peers as "The New Product Guru." Throughout his illustrious culinary career, he's earned several notable titles and positions including Acquisition International's "Most Influential Product Development Expert, U.S." in 2019.
In 1997, Tony also founded Culinary Systems Inc., a group of culinary consultants that assist with culinary training, restaurant start-ups, concept development, and more. Since then, Tony and his team have generated over two billion dollars in sales for their clients in restaurants, retail, and manufacturing.
The strategic, technical, and culinary skills of Tony and his team can be seen on the menus of national chains, in the portfolio of national food manufacturers, and on the grocery shelves of products produced by major retail companies.