From local breweries to national chains, craft beers have been a popular menu item for several years. But craftsmanship in beverages is more than beer. From Mocktails to coffee and tea, craft beverages are trending. Consumers want more choices, with quality ingredients and delicious flavors.
A Growing Trend
Craft spirits have come to be synonymous with small-batch, quality ingredients made with care by smaller and often local culinary artisans. It's a trend that has been growing for years—since 2012, the craft spirits market has grown around 20 percent each year and that growth is projected to continue through 2022. That's a decade of growth and it's unlikely to slow down.
Informed Consumers
Customers are looking for more when it comes to both food and beverages. Being a foodie was once the purview of the wealthy; now, anyone with an interest in food can become knowledgeable, interested, and passionate about what's on their plates and in their glasses. Tastes have changed. Consumer palates are more adventurous, especially in the US. People want bold flavors, international inspiration, diversity, and variety in their choices. New tastes are expected beyond just a big wine list. Consumers want quality choices in everything from cocktails to sparkling water to coffee and tea.
Local Quality
Another trend in recent years that the beverage industry is learning from is the local movement. Consumers often equate local ingredients with quality. Smaller local producers are more likely to be using organic and environmentally friendly methods in both growing and producing, This is a welcome change from large factory farms, which have long been scrutinized and found wanting. Local ingredients have stories behind them and customers like knowing the provenance of what they order. Millennials are part of the power behind this movement—they want sustainability and quality in not just their foods, but also their drinks.  By working with local producers, restaurants can tap into this trend and bring in more eco-conscious consumers.
Wellness in a Glass
Functional craft beverages with feel-good claims (and ingredients) have been on-trend for the past couple of years. But 2020 and COVID-19 have brought these beverages forward even more. Heath and wellness claim interest consumers, especially during times of health concerns and—in this year's case – crisis. Think about kombucha. This fermented tea beverage is lauded for its digestive health benefits, which makes it a perfect accompaniment for every kind of meal or snack. The grown has been exceptional, nearly tripling its worth in four years from $152 million to $492 million. Cocktails are also following the trend. "Medicinal cocktails" are proving popular with consumers, with mixologists adding fresh fruit, herbs and produce to drinks. Protein powerhouse chia seeds add interesting texture and eye appeal. Antioxidant-rich pomegranate juice gives color and brightness. Herb-infused liquors add a better-for-you boost to classic cocktails that customers notice and crave.
Plant-based Possibilities
With more and more consumers expressing interest in vegetarian and vegan options, offering plant-based beverage options is vital. There are more non-dairy options than ever before, from well-known choices like soy and coconut milk to newer options like pea and hemp milk. Offering such choices for coffee and tea seems like a no-brainer, but non-dairy ice creams mean vegan milkshakes and malts. Creamy cocktails can also get the vegan treatment—think chocolate almond milk in a classic mudslide or coconut milk for a new take on a White Russian.
Creating craft beverages is easy. Expand menu possibilities and keep consumers coming back for more. It's a trend for everyone. 
Want more detailed information? Our media bites are inspired by our menu innovator system of culinary intelligence for new product development, visit menuinnovator.com or email us at info@menuinnovator.com
Eat Well,
Dawn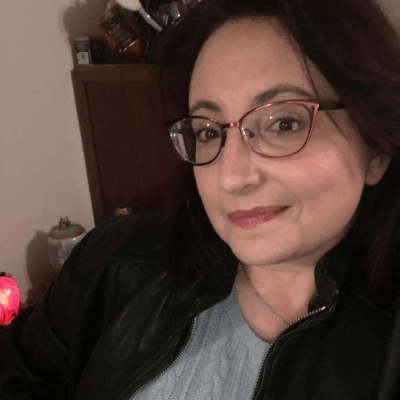 Dawn Ferchak
Dawn Ferchak has been a writer and editor for more than 15 years. She received her BA in English Literature from William Paterson University and began her career straight out of college. Her areas of expertise include food, travel, hospitality, pharmaceutical and biomedical sciences, health and wellness, and the arts. She is a published poet and creative writer. In her spare time, she volunteers with animal rescue and rehabilitation organizations.