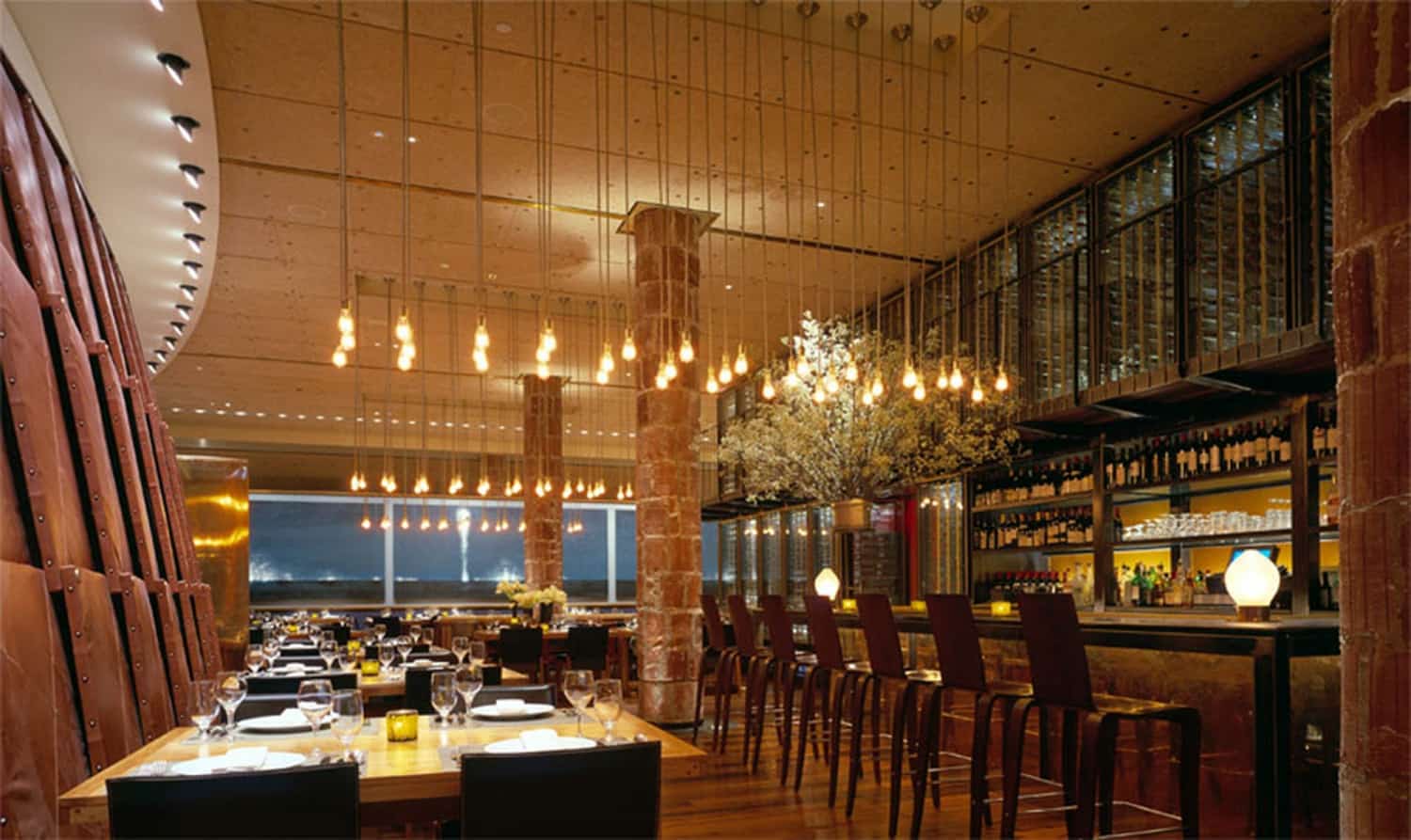 Chef Tom Colicchio is best known for his work on Bravo Network's "Top Chef" but he has been part of the New York restaurant scene since he originally co-founded Gramercy Tavern with Danny Meyer in 1994. In 2001, he opened his first Craft restaurant. In 2002 he opened his first CraftSteak in Las Vegas and in 2003, he began 'witchcraft, his sandwich shop. In 2006, he sold his interest in Gramercy Tavern and has since formed Crafted Hospitality, a premier restaurant company with 7 restaurants in the United States. Tom Colicchio has not only won awards for his food but also for his efforts as Citizen Chef is helping to end hunger for children in the United States.
Craft New York is the flagship restaurant for all Crafted Hospitality venues and offers food that is great for sharing. Guests build their own plate from dishes brought to the center of the table or you could get the 6 course Chef's Tasting Menu. The menu is built on the freshest ingredients of the day. A first course could include grilled quail, chicories or cured artic char. The next course of pasta could be pappardelle with wild boar bolognese or squid ink spaccatelli with cuttlefish and chorizo. Fish offerings are fresh and meat ranges from Rock Cornish Chicken to Venison Wellington. Their famed porterhouse steak paired with fresh hen of the woods mushrooms (if available) or shishito peppers will not disappoint. If you have room, try the Maple-Bourbon ice cream or Pear-Walnut Torte for dessert. There are many reasons Craft has been successful since its 2001 opening and continues to be so. It is as magical and delicious as when it was first opened.
James Beard Awards
Zagat
AAA 4 Diamond
Gayot
Website: www.craftrestaurant.com
Phone: (212) 780-0880
The post Craft, New York, NY (New American) appeared first on Menu Innovator.
Tony Lagana
Chef Tony is a 42-year veteran of the food industry and is often known by his peers as "The New Product Guru." Throughout his illustrious culinary career, he's earned several notable titles and positions including Acquisition International's "Most Influential Product Development Expert, U.S." in 2019.
In 1997, Tony also founded Culinary Systems Inc., a group of culinary consultants that assist with culinary training, restaurant start-ups, concept development, and more. Since then, Tony and his team have generated over two billion dollars in sales for their clients in restaurants, retail, and manufacturing.
The strategic, technical, and culinary skills of Tony and his team can be seen on the menus of national chains, in the portfolio of national food manufacturers, and on the grocery shelves of products produced by major retail companies.