Famed chef, Emeril Lagasse, has appeared on multiple television shows, written numerous cookbooks, and opened many successful restaurants since his appearance on the culinary scene as the Executive Chef of Commander's Palace in 1982. Lagasse's style of cooking is nicknamed "New New Orleans" as it utilizes local Louisiana ingredients to influence his own version of Creole cuisine. However, Chef Lagasse's numerous restaurants span many cuisine types and exhibit classic steakhouse, Asian, and Italian cuisine styles and influences. Chef Lagasse has firmly rooted himself in the culinary scene as a leader in numerous styles and techniques.
Opened in 1990, Emeril's New Orleans, is Emeril Lagasse's flagship restaurant. Located in an old pharmacy warehouse in the New Orleans Warehouse District, Emeril's New Orleans serves up contemporary New Orleans Creole cuisine in an unpretentious environment that is sure to become a favorite when in New Orleans. Utilizing local Louisiana ingredients, Emeril's New Orleans serves up bold and delicious flavors in all of its menu options. A trip to Emeril's begins with your choice of appetizers, but one should ensure they try the andouille and boudin sausages as these have been staples on the menu for many years and cannot be beat. The grilled pork chop is an entrée favorite with diners. A large, bone-in pork chop is seasoned to perfection, and rests atop caramelized sweet potatoes and seasonal vegetables. While the size of this dish makes one think they cannot eat it all, the flavors will leave you wanting more. Finally, guests can end their dining experience with Emeril's Banana Cream Pie. A local favorite, this banana pie covered with caramel sauce and chocolate shavings is the perfect way to round out a delicious evening.
James Beard Foundations; Humanitarian of the Year, 2013
Food Network; Lifetime Achievement Award, 2009
Website: www.emerilsrestaurants.com
Phone: 504-528-9393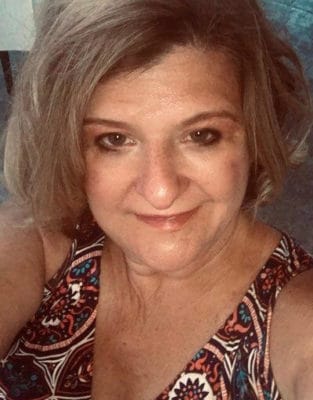 Mary Kay LaBrie
Mary Kay LaBrie is an avid foodie, accomplished home cook, and freelance writer and blogger. Her recipes have been published in several home cooking magazines. Mary Kay has a master's in Management and Leadership from National-Louis University. By day, she loves to help people become the best they can be with her career in professional development. The rest of the time, she enjoys cooking, writing about new cuisine, and writing romantic comedy. Originally from Pittsburgh, Mary Kay lives in Clermont, FL with her husband, Dan, and golden retriever, Max.