Dieting on the Back Burner?
Many people have gained weight or have put their diets/health on the back burner since the pandemic began, but since things are steadily going back to normal, many people are trying to compensate for their yearlong cheat day by eating healthy. Some people have been able to get back to the gym and eat healthy food. Others haven't. Either way, many are on a post-pandemic health kick after being isolated, gluttonous, and generally unhealthy.
Quick Service Restaurants Offer Healthy Options
A current food industry trend is the increasing amount of healthy food options available at traditional fast food restaurants. But now there are quick service establishments like Vitality Bowls – which has been killing it during the pandemic – popping up. Places like Vitality Bowls, Sweetgreen and The Little Greek Fresh Grill are filling the gap for people who want something quick but healthy. Chefs interested in menu development options can learn from these quick service establishments when adding items to their own menu.
What is on the Menu?
At Vitality Bowls, a customer can order bowls which cater to patrons who want to focus on specific areas of their health, endurance, strength, stamina, etc. These bowls are built around fruit juices, berries, fruit, seeds, granola, honey and often even leafy greens such as kale. Sweetgreen offers warm bowls, salads, plates, sides and create-your-own options. This concept is catching on because customers can customize to their own dietary needs.
The Little Greek Fresh grill offers traditional Greek fare made fresh, and they include the nutritional information so that consumers can easily figure out which dishes are best for their diet. Studying these menus can give any restaurant chef ideas for adding new items to their own menu. Menu Innovator's previous post about interchangeable ingredients plays right into this healthy food trend because many of the dishes are built around the same ingredients.  How cost-effective is that?
New Food Trends Help Travelers Stay Healthy
If you visit the airport food court between connecting flights or if you're on a car trip, you'll see all of the usual fast-food chains off the exits on the Interstate. It used to be when you traveled, you were locked into eating unhealthy options, a quick burger, and fries. Chick-fil-A is now offering grilled nuggets, grilled chicken salads, and multigrain oatmeal. Wendy's is now serving wraps. KFC is now offering sides like green beans. This makes it much easier to stick to your diet.  If you are a privately owned food establishment offering quick items to go, you might consider adding a few healthier options that can be prepared quickly so travelers can take them to go and be on their way. Healthline.com published a list of 10 "fast food" restaurants that are leaning toward healthier options. This article is worth studying. 
Healthy Food Delivered to Your Door, Ready in Minutes
Menu Innovator previously posted about food delivery services. Turn on the TV and you'll see there are a whole host of new companies offering meal kits. Ingredients and recipes that can be prepared in minutes. No taking time to go to the grocery store. You don't even have to look up a recipe online. Companies like Home Chef, which touts that they are "Number 1 in Customer Satisfaction" is such a company.  They offer customers 30 weekly healthy menu items with options to customize. An added benefit of these services is that they actually teach a home cook how to cook and they get you out of the rut of making the same things over and over.
What Chefs Can Learn from Meal Kit Services
Today reported that during the pandemic, more restaurants were offering meal kits they created to help stay afloat. This might be an option that many full service restaurants keep going after the pandemic. You don't need to have someone on staff to actually prepare the "to go" meal, only to assemble the ingredients and the customer can cook it at home.  The key is to pack the meal kits full of healthy ingredients and provide a recipe that is simple to follow and can be prepared quickly.  Healthy food for thought, and one of the more creative food trends that restaurateurs are latching onto.
Grow Back Better
If anything good came out of this sad and unusual time we've all just been through, it's that people, especially those in the food industry, have learned to shake things up. Menu Innovator will continue to cover these types of new food trends to help you stay competitive and grow back better.

As always –
Eat well,
Mary Kay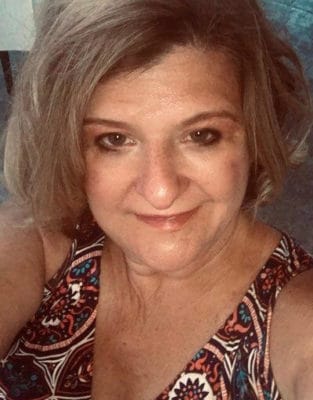 Mary Kay LaBrie
Mary Kay LaBrie is an avid foodie, accomplished home cook, and freelance writer and blogger. Her recipes have been published in several home cooking magazines. Mary Kay has a master's in Management and Leadership from National-Louis University. By day, she loves to help people become the best they can be with her career in professional development. The rest of the time, she enjoys cooking, writing about new cuisine, and writing romantic comedy. Originally from Pittsburgh, Mary Kay lives in Clermont, FL with her husband, Dan, and golden retriever, Max.