The smell of the turkey roasting for hours in the oven. The baked ham with that sweet honey glaze. The Christmas Eve feast of the seven fishes. That delectable Christmas Day bone-in prime rib – perfectly medium-rare – or the crown pork roast stuffed with chestnut stuffing – the Chestnuts were roasted on an open fire while the cook watched a Hallmark movie – OR – Yes! The romantic New Year's Eve candlelight dinner for two – filet and lobster served with a champagne toast – or – finally – the savory pork roast prepared with apples and kraut on New Year's Day.
It brings you good luck, you know?
The point is, holiday meatless meals for many, are all about the centerpiece – the meat.
Tofurky – It's What's For Dinner
Did you know that switching things up by making a meatless alternative to the star of the holiday table is a hot new food trend? For some, it's because they have gotten into healthier eating to lose those COVID pounds. CNBC reported in April that 42% of American adults reported unwanted weight gain during the lockdowns, and the average weight gain was twenty-nine pounds. That's like walking around with two Thanksgiving turkeys tied to your torso. Imagine that for a moment.
For others, the call to meatless meals this season might be financially inspired – not wanting to take out a second mortgage to afford a turkey or ham… if you can even find one. There's a third group; those who are trying to live a meat-free lifestyle or those who are trying to eat more plant-based meals.
No matter the reason, the savvy restaurant chef might want to cater to this growing demand for meatless main dish holiday courses. For years, the only alternative was Tofurky. If you're not familiar with the Tofurky brand turkey substitute, which was first launched in 1995, it is a wheat and soy-based replacement. Here in 2021, there is an array of plant-based meat substitutes available on the market. Interesting stuff.
It's Not Impossible, or Is It?
Ham is wildly popular during the holidays. It's often served alongside a turkey or as a replacement. PETA posted a list of vegan ham products. These claim to look and taste like real smoked ham. You might not be able to fool a true carnivore, but some of the products do look to have the texture of real ham.
Not to take anything away from Tofurky, but Chefs looking to add vegan items to a Thanksgiving menu might opt to create a turkey substitute from Tempeh as one of their meatless meals.
Does Tempeh Benefit from Marination?
Yes! Marinate tempeh in vegan broth, wine, rosemary, thyme, and sage and it actually tastes like turkey (Disclaimer – taste test not personally conducted). You can even whip up a vegan gravy to go along with it.
Whether you're serving a prepared ham or turkey option, or creating your own turkey alternative, Vegan guests will appreciate having a main course or two to pick from, and not having to only feast on the side dishes. Interesting fact: In July, the Change Started newsletter reported that the growing Tempeh food trend is driven by a host of new startup businesses. If restaurant guests can easily get Tempah to prepare at home, they're going to expect it to be on your restaurant menu this holiday season.
The Sides Make the Holiday Meal
Yes, there are those who – go over the river and through the woods to Grandmother's – or if you're in Florida, navigate the swamp on the pontoon boat on the way to Auntie's or walk across the golf course if your relatives live at The Villages – electively choose to only eat the side dishes. There are those who just don't like turkey or ham – they find turkey to be too bland, or ham to be too salty. These folks tend to load up on all of the side dishes – they even probably double up that fancy Chinet paper plate so they can carry it all back to the couch so they can eat and watch the football games. Are these your relatives, by chance? Let's call the guy Cousin George.
For restaurant chefs who host Cousin George along with the party of eight, you don't have to stick with sweet potatoes or green beans with almonds. Create meatless versions of holiday classic side dishes like sausage stuffing using plant-based sausage crumbles. Or! How about using plant-based ham in the New Year's collard greens?
Chefs Can Learn from Home Cooks
While some of us learned everything we know about cooking from watching the celebrity chefs on The Food Network or reading their cookbooks, chefs too can learn from home cooks or home cooking publications. Taste of Home created this list (in link) of classic holiday side dishes. There are pictures in that post.
Look at the green bean bundles. Now imagine those wrapped in a plant-based bacon substitute. Or the Skillet Zucchini and Sausage made with plant-based sausage substitute.
Plant-based meat substitutes aren't just a food trend, but it's here to stay as people explore ways to eat less meat but want to keep that "traditional" feel to their recipes. And if the holidays drum up anything, it's nostalgia and tradition and I think we're all looking forward to a more normal holiday season – with meatless meals. Now chefs, your call to action – go create!
Eat well.
Mary Kay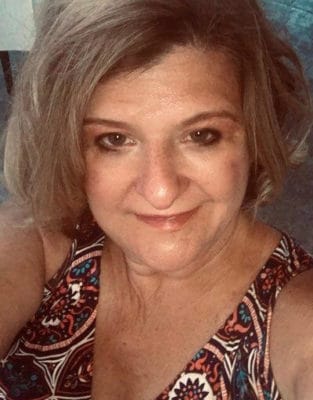 Mary Kay LaBrie
Mary Kay LaBrie is an avid foodie, accomplished home cook, and freelance writer and blogger. Her recipes have been published in several home cooking magazines. Mary Kay has a master's in Management and Leadership from National-Louis University. By day, she loves to help people become the best they can be with her career in professional development. The rest of the time, she enjoys cooking, writing about new cuisine, and writing romantic comedy. Originally from Pittsburgh, Mary Kay lives in Clermont, FL with her husband, Dan, and golden retriever, Max.