People have known for years that Mediterranean cuisine is healthy for you. Certain Middle Eastern foods have always been familiar for quite a while, like hummus, falafel, and kabobs. But there is so much more to enjoy from these regions. Spices and flavors from the Mediterranean and the Middle East have begun to trend. These global flavors and dishes offer modern diners new tastes as well as innovative ways to flavor familiar menu options.
Sumac
Sumac, a spice made from dried, ground berries of the sumac flour, has long been a staple in both Middle Eastern and Mediterranean cuisine. The flavor is tangy, sour, and slightly acidic, with a touch of saltiness. It has a wellness profile as well. Sumac is rich in powerful antioxidants. Some studies have shown it to be effective in managing blood sugar for people with type two diabetes. It's a versatile spice, easily used in vinaigrettes, spice rubs for meat and fish and adds a terrific lemony flavor to starches like potatoes and rice. It can even be used in desserts, like ice creams and puddings.
Za'tar
This Middle Eastern spice mix contains sumac, along with dried oregano, dried thyme, and sesame seeds. In fact, this spice has been trending for a while now. According to 2017 statistics by Datassential, mentions of za'atar grew by an astounding 301% over four years. While it has always been a popular ingredient in bread, especially flatbread, it can be used in global fusion dishes, like Middle Eastern nachos, in cheese spreads for an appetizer platter, and sprinkled on vegetable side dishes. This versatile blend can even be used in beverages and desserts—just a pinch adds a depth of flavor to smoothies, cocktails, and especially chocolate desserts. Plus za'atar is a wellness star as well, containing vitamins A, C, E, and K.
Chickpeas
As it turns out, chickpeas are far more than just a salad topping or a base for hummus. This legume is full of protein, making it a perfect ingredient for plant-based dishes. It can be used across dayparts, as a baking ingredient, the primary part of a main dish, in dips and sauces, and even as a shareable snack. It's perfect for creating vegan and gluten-free dishes.
These legumes are an ingredient in meat alternatives. Flour made from chickpeas can be used to make gluten-free pasta and bread. They are excellent roasted and sprinkled with a touch of salt, spice blends, and even spicy ground chilies to make a delicious snack. Aquafaba, the liquid by-product created from soaking chickpeas in water, is also useful. When whipped, it can be used as vegan mayonnaise. It can even be used as a plant-based alternative to egg whites in desserts and drinks.
Sweet Treats
Savory ingredients and dishes aren't the only ways foods from the Mediterranean and the Middle East are making an impact. Sweet flavors from the regions are being used in desserts and beverages for a unique global punch. Pomegranate molasses can be used in beverages, sweet sauces, and even drizzled over desserts. Dates, with their natural sweetness, are ideal for baked goods, smoothies, and milkshakes, and as a chopped topping for ice cream. They are also an excellent natural sugar alternative, making this ingredient especially popular for people seeing better-for-you dessert options. And speaking of ice cream, expect to see booza popping up in more places.
This eggless dairy treat is a stretchy frozen dessert made with mastic and salep, a flour made from ground orchid root. The unique texture of booza is almost elastic and it is more resistant to melting than normally frozen treats like ice cream and frozen yogurt. Booza is available in flavors like chocolate and vanilla, but traditional regional flavors are also gaining interest, such as kasha (orange and rose water), ishta (sweet cream), and labneh and honey. It tastes amazing and its stretchy texture makes it an Instagram favorite, bringing Millennials and Gen Z in droves to both taste and post.
Use flavors and ingredients from the Middle East and the Mediterranean cuisine to add global punch to dishes and menus. There is much to experiment with from both regions, so this trend isn't likely to slow down!
Eat Well,
Dawn Ferchak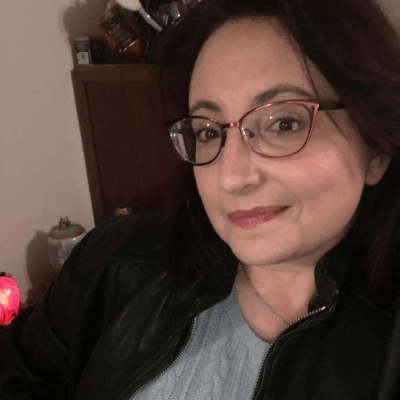 Dawn Ferchak
Dawn Ferchak has been a writer and editor for more than 15 years. She received her BA in English Literature from William Paterson University and began her career straight out of college. Her areas of expertise include food, travel, hospitality, pharmaceutical and biomedical sciences, health and wellness, and the arts. She is a published poet and creative writer. In her spare time, she volunteers with animal rescue and rehabilitation organizations.