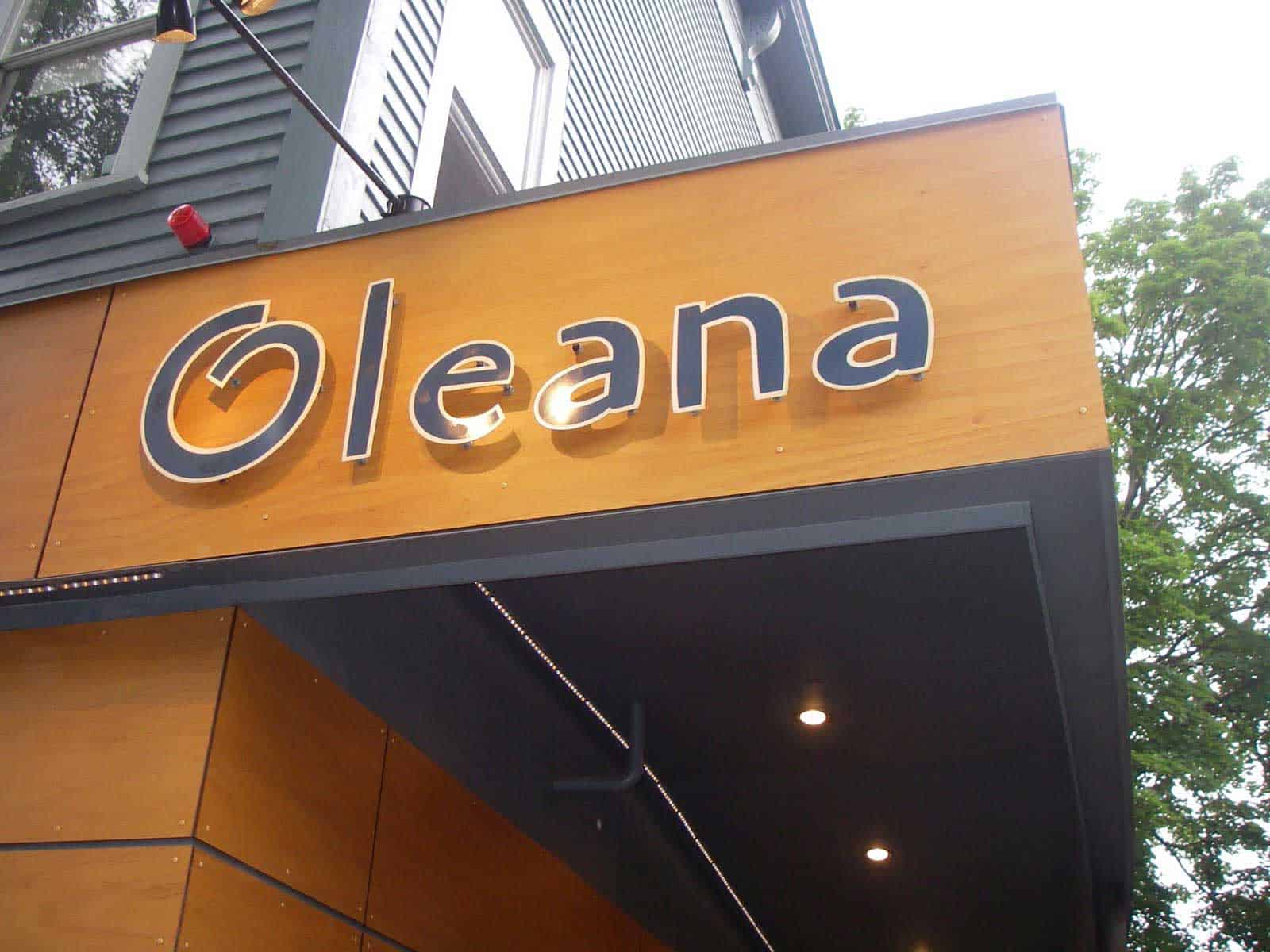 Chef Ana Sortun graduated from La Varenne Ecole de Cuisine de Paris before opening Moncef Medeb's Aigo Bistro in Concord, Massachusetts, in the early 1990s. She is cited as one of the country's "best creative practitioners" and was awarded the Best Chef: Northeast honor by the James Beard Foundation. A trip to Turkey early in her career revolutionized her culinary offerings. There she learned how to use spices to create richness, depth and flavor without heaviness. Her best selling cookbook, "SPICE: Flavors of the Eastern Mediterranean," passes this knowledge along. The fresh, organic produce at her restaurants is grown on her farm which is run by her husband, Chris Kurth.
Dining at Oleana is well-paced with a mezze style of eating, which is to have many tastes of vegetable-based dishes before reaching a protein course. One could start with Deviled Eggs with Tuna and Black Olive or Turkish Green Olives with a Walnut Sauce and Shabazi Spice. Another favorite may be the octopus which is cooked sous vide with red watermelon radish. Dark Leafy Greens with Tahini or Warm Buttered Hummus may follow as a next course. Try the Lamb and Grape Leaf Sarma with Carrot Brown Butter, Blue Barley and Yogurt as a larger plate or possibly the Arctic Char with Macomber Turnip Brik, Black Lentil Harira and a Spicy Carrot Salad. Try the Baked Alaska for dessert which is different from others in that it is mounded on top of a macaroon, topped with roasted coconut ice cream and passion fruit, then marshmallow. It is then finished in the oven. Be sure to make reservations before you go as this is a limited seated restaurant but one you will want to come back to time and again.
James Beard, Best Chef: Northeast
Zagat
Gayot
Bravo TV's "Top Chef: Masters"
Website: www.oleanarestaurant.com
Phone: (617) 661-0505
The post Oleana, Cambridge, MA (Mediterranean) appeared first on Menu Innovator.
Tony Lagana
Chef Tony is a 42-year veteran of the food industry and is often known by his peers as "The New Product Guru." Throughout his illustrious culinary career, he's earned several notable titles and positions including Acquisition International's "Most Influential Product Development Expert, U.S." in 2019.
In 1997, Tony also founded Culinary Systems Inc., a group of culinary consultants that assist with culinary training, restaurant start-ups, concept development, and more. Since then, Tony and his team have generated over two billion dollars in sales for their clients in restaurants, retail, and manufacturing.
The strategic, technical, and culinary skills of Tony and his team can be seen on the menus of national chains, in the portfolio of national food manufacturers, and on the grocery shelves of products produced by major retail companies.