COVID and the Traditional Restaurant Business Model
With the onset of COVID, restaurants are struggling to stay afloat. In a recent article in the New York Post, almost half of the restaurants in New York City may end up closing their doors for good. With a meager 25 percent of indoor seating capacity allowed these restaurants that already work on a tight profit margin are set to suffer. But even though some states and cities weren't as strenuously "locked down," the economic impact of COVID runs deep all around the world. In the U.S., some restaurants are changing their interior to abide by social distancing guidelines. While others have been forced to re-think how they do business and change up their business model by offering takeout and delivery services.
Delivery and Takeout – To Outsource or Not to Outsource?
In order to survive, the question for many restauranteurs and chefs is not if their establishment will offer delivery and takeout, but if they will utilize a third-party delivery service or do it in-house? Fast-food chain Burger King has mastered the art of delivery by using third-party delivery services such as Grubhub, UberEATS, and DoorDash®. This has yielded the fast-food restaurant profits by keeping the customers coming back for more… burgers and fries with that… supersized. However, there are limitations; Grubhub reports that not all items on the "Have it Your Way" Burger King menu offer customization. And according to the website Jungleworks.com, these third-part delivery services often come with a hefty price tag.
Summing it Up
If you decide that a third-party delivery service is the way for you to go, there are considerations. Set-up costs with third-party services can run anywhere between $0 – $400. There are transaction fees with many of the app, and these can run anywhere between 10% – 40% of the transaction. However, you've got to weigh that against the startup costs of forming a "fleet" of delivery vehicles, the gas, maintenance on the cars, insurance, driver pay and the other liability that goes with restaurant delivery.
You will assume 100% of the liability if you opt to deliver the food yourself. However, the downside to using a service is that you may lose what made you popular, aka your "brand identity. If you go with a third-party option, you have to decide who you're going to market the third-party delivery service to your customers. If not, you need to let your customers know about delivery options.
So, start doing your homework. Decide which way of offering delivery works best for you. Weigh the pros and cons and talk to others. In the end, find the option that works best for you. The Federal Government is looking at MANDATING new lockdowns after the presidential inauguration. No matter which way you swing on the political pendulum, or no matter if you feel that's a good idea or a bad one, the fact is, if it happens, it happens. So prepare now for how you can help your establishment survive now and into 2021.
As always ,
Eat well.
Mary Kay
Want more detailed information? Our media bites emerge from our menu innovator system of culinary intelligence for new product development. Visit menuinnovator.com or email us at info@menuinnovator.com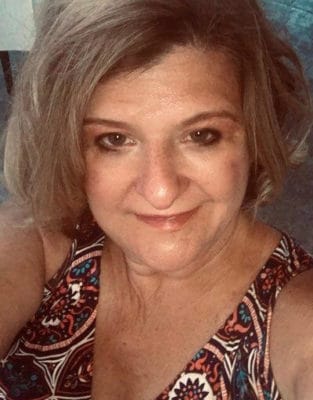 Mary Kay LaBrie
Mary Kay LaBrie is an avid foodie, accomplished home cook, and freelance writer and blogger. Her recipes have been published in several home cooking magazines. Mary Kay has a master's in Management and Leadership from National-Louis University. By day, she loves to help people become the best they can be with her career in professional development. The rest of the time, she enjoys cooking, writing about new cuisine, and writing romantic comedy. Originally from Pittsburgh, Mary Kay lives in Clermont, FL with her husband, Dan, and golden retriever, Max.