Plant-Based Movement Expands Product Lines and Menus
Only a short year or so ago, plant-based burgers became all the rage. You found the beef substitute popping up on restaurant and fast-food menus.  But according to cnet.com Health and Wellness, plant-based beef, pork (in the form of sausage), bacon, chicken, and fish products are now in grocery stores. According to CNBC.com, "The market for meat substitutes expected to hit $2.5 billion by 2023, according to Euromonitor estimates."
Bland Veggie Dishes are Out
Bland veggie dishes seem to be a product of the past. No longer does a vegan or vegetarian have to walk into a restaurant and only order side dishes while everyone else eats a steak.  Darren Seifer, NPD food and beverage industry analyst told MarketWatch "Plant-based burgers allow consumers to substitute without sacrifice. They get the 'burger' experience while assuaging their need for more protein and social concerns." (Good News for Beyond Meat; 95% of people who order vegan burgers when dining out aren't even vegetarians, August 6, 2019).
Meatless Monday and Beyond
In addition, excluding meat from dishes is becoming more popular. "Meatless" Monday has become as popular as Taco Tuesday in many homes. However, there may be some discerning home cooks who worry about the fact that these products are processed. The U.S. government spent millions in advertising to get Americans away from highly processed products. If you are a chef and you decided to "opt-out" of the plant-based protein substitute movement and want to create your own plant-based culinary specialties, there's something that you want to keep in mind; veggie-forward dishes don't need to include a protein substitute, they just need to be hearty. 
Creative Plant-Based Dishes
Think Cauliflower Mac and Cheese, Spicy Lentil Tacos, or Eggplant Rollatini.  On the fancier side, you might try incorporating a Quinoa, Avocado & Sweet Potato Timbale. Risotto lends itself nicely to vegetarian inspiration.  As a result, creative chefs around the country are serving Cauliflower Wings, Mushroom Enchiladas, and serving Cannelloni made from a Butternut Squash (Plant Miami, Miami, Florida). 
A Fad No More
Plant-based meals, once a fad, are now gaining popularity. Whether you choose to incorporate protein substitutes on your menu or you develop innovative and creative new recipes using things that come from the ground, your patrons want to walk away feeling like they had the same (or even better) culinary experience as those who order traditional fare.
Eat well,
Mary Kay
Want more detailed information? Our media bites emerge from our menu innovator system of culinary intelligence for new product development. Visit menuinnovator.com or email us at info@menuinnovator.com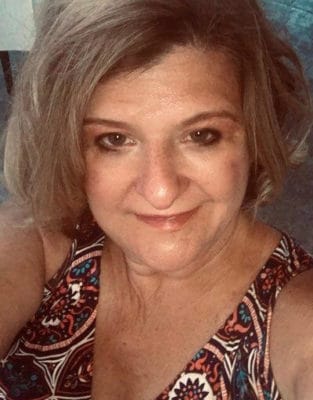 Mary Kay LaBrie
Mary Kay LaBrie is an avid foodie, accomplished home cook, and freelance writer and blogger. Her recipes have been published in several home cooking magazines. Mary Kay has a master's in Management and Leadership from National-Louis University. By day, she loves to help people become the best they can be with her career in professional development. The rest of the time, she enjoys cooking, writing about new cuisine, and writing romantic comedy. Originally from Pittsburgh, Mary Kay lives in Clermont, FL with her husband, Dan, and golden retriever, Max.