Diversity has been a hot topic in 2020. The Black Lives Matter movement is a large part of it, but new strides have also driven more diversity to defeat racism. Creating more opportunities for people of color (POC) affects all aspects of the restaurant world, from the bottom to the top.
Minority Opportunities
Minority workers have been a large part of the restaurant industry for many years. According to an article published in July of this year, while approximately 47% of restaurant employees are minorities, it has been historically difficult to find POC in management and ownership roles. Gerry Fernandez, president and founder of the Multicultural Foodservice and Hospitality Alliance (MFHA), said, "We have lots of people of color, but we can't get them beyond a certain level." It's a recognized problem that needs to change. 
The MHFA is ready with plans and solutions to close that gap. Their Cultural Intelligence program offers four main improvement areas:
Multicultural Workforce, focusing on training and development;
Customers, focusing on marketing and customer service;
Community, focusing on national and local outreach: and
Suppliers, focusing on minority business enterprises and franchises.
Also, the services are offered to the industry as a "Table of Opportunity" and include workshops, presentations, webinars, and regional conferences. "The MFHA is prepared to help you develop a sustainable multicultural framework that will maximize your return on investment, build brand value, and increase your profits," says their website.
Changes at the Top
Developing a new executive-level position to address and solve matters shows an impetus to make a change. A Chief of Diversity Officer (CDO) came to create strategies to affect diversity and inclusion positively. That can also include developing and supporting data-driven programs, encouraging the hiring and recruitment of more POC (especially in management and executive positions), creating new programs and initiatives for POC, overseeing concerns regarding discrimination and harassment, and directly handling a change of culture in the company as a whole. 
For example, the McDonald's corporation came under fire this year when three former employees filed a civil rights suit in 2020. The suit claimed that POC had been subject to "racially derogatory terms and disparate treatment that resulted in them receiving harsher discipline, and fewer hours, than white colleagues," according to a November 2020 article on Medium. The suit came on the heels of a September 2020 suit filed by more than 50 Black franchise owners, who alleged that the corporation racially discriminated against minority franchise owners, including offering them less opportunity than white owners. 
Diversity is Essential
The corporation immediately began working to make changes. Their CEO faced consequences after he admitted to sending explicit text messages to an employee. An outside law firm came in to investigate claims of harassment and exclusion. The Chief of Diversity position was created, first held by a women executive, Wendy Lewis. Also, when Lewis retired in September 2020, she was replaced by a POC, Reginald Miller. Miller had previously developed diversity programs for corporations. According to the letter sent to Nation's Restaurant News by Heidi Capozzi, the company's Global Chief People Officer, "[Miller] will provide the necessary leadership and guidance to support our collective ambition while empowering our business with the tools, resources, and support so that every single person in our company can play an active role in advancing diversity, equity, and inclusion."
Encouraging Consumer Support
In the wake of Black Lives Matter, efforts to recognize POC-owned restaurants have increased. Delivery services such as DoorDash and Uber Eats promote POC-owned restaurants in carousels on their apps. Likewise, this helps not just with marketing but also with finances. In addition, some companies have gone even farther in their efforts to help. According to a July 2020 blog post on DoorDash, the company is partnering with Kiva. Kiva is a global non-profit, to offer more financial access to underserved communities.
The blog post stated, "We will be matching loans for Black-owned businesses [through Kiva]… By partnering with Kiva, DoorDash will help address this systemic inequity by providing capital as a capacity-building resource. We will match loans to U.S-based participating restaurants of DoorDash's program to support Black-owned businesses who Kiva approves for a loan* by seeding a revolving loan fund starting at $150,000 with potential to grow the investment in the coming months." By identifying and supporting Black- and POC-owned restaurants, consumers can more easily find such establishments in their own neighborhoods. Consumers can put their money to do more good and find delicious new favorites to support for years to come.
In conclusion, diversity and inclusion are vital in all businesses. Creating opportunities for growth and finding ways to change the corporate culture is the way forward. POC has long been part of the restaurant world. It's past time to give back and give more.
Want more detailed information? Our media bites stem from our menu innovator system of culinary intelligence for new product development. Visit menuinnovator.com or email us at info@menuinnovator.com.
Eat Well,
Dawn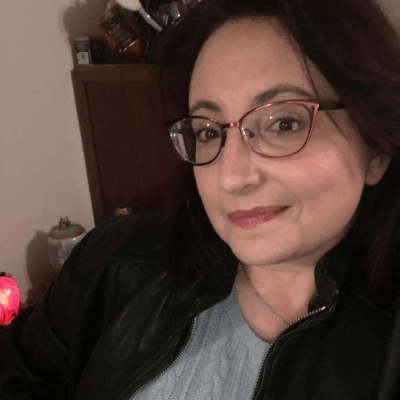 Dawn Ferchak
Dawn Ferchak has been a writer and editor for more than 15 years. She received her BA in English Literature from William Paterson University and began her career straight out of college. Her areas of expertise include food, travel, hospitality, pharmaceutical and biomedical sciences, health and wellness, and the arts. She is a published poet and creative writer. In her spare time, she volunteers with animal rescue and rehabilitation organizations.