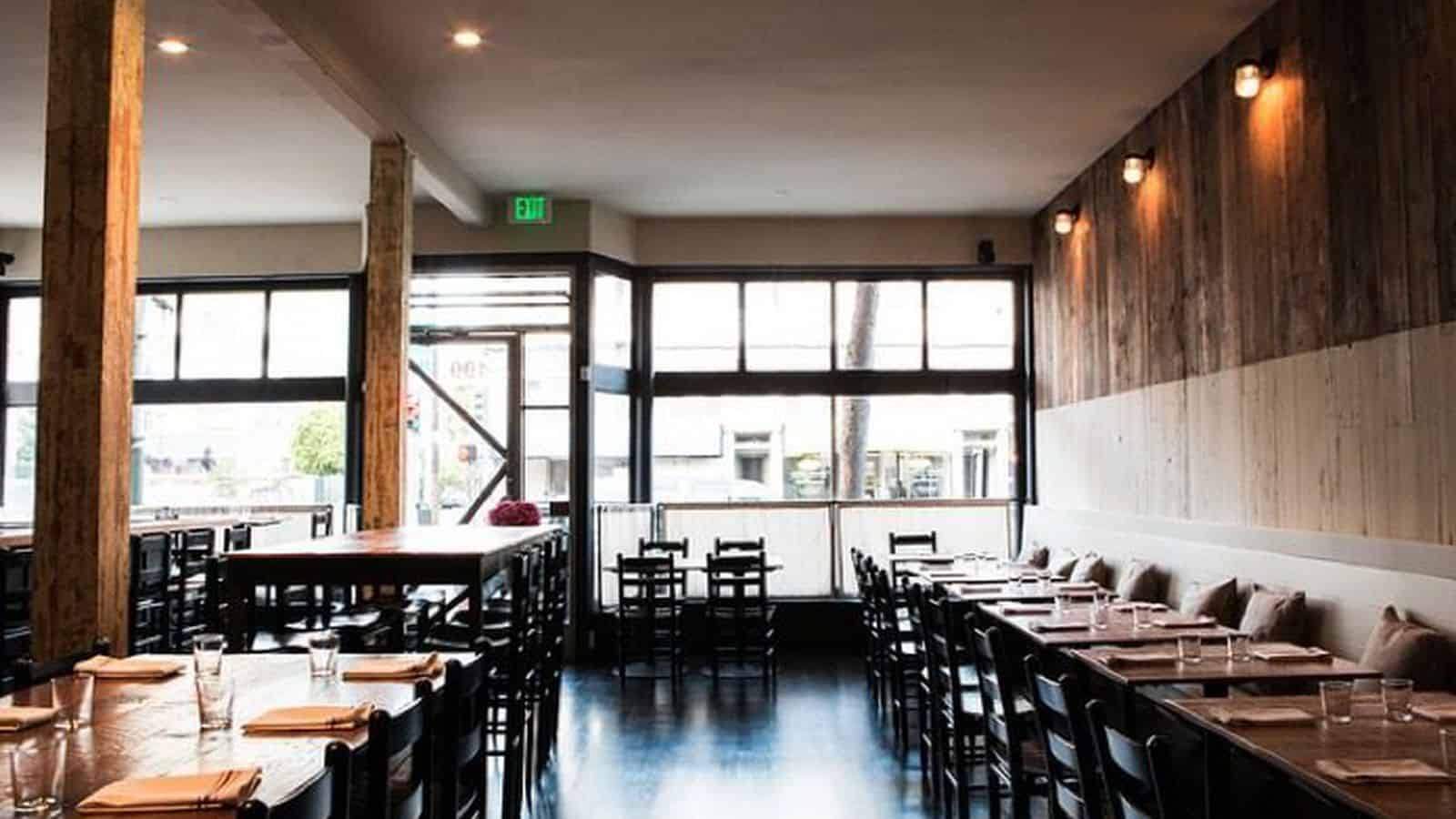 Chef Evan Rich began his career in restaurants at age 15. As his interest rose, he enrolled, then graduated from the Culinary Institute of America in 2000. He then moved to Manhattan and became a pastry assistant at Danube, then an executive sous chef at Bouley. There he met his future wife and business partner, Sarah. Sarah's culinary interests began when she stumbled upon the French Culinary Institute's website. She moved to New York City to attend and also graduated in 2000. She then completed her internship at Bouley where she met Evan. After their marriage, they headed to San Francisco where Sara was a sous chef at Michael Mina and Evan was a chef de Cuisine at Quince. From there, they both moved to Coi which rounded out their skills to open the Rich Table. Their cookbook, Rich Table, was nominated for a James Beard award in 2019.
Opened in 2012, Rich Table is described as a "dressed down interpretation of a fine dining restaurant." Reservations are recommended and often need to be made far in advance. The Rich's goal is a relaxed atmosphere where the "food speaks for itself." Guests can choose from the Chef's Menu or ala carte. Start with bites of Bread & Douglas Fir Levain House Butter or Dried Porcini Doughnuts with Raclette. Other choices for appetizers include Sauerbraten Dumpling, Pork Belly Sandwich or Sardine Chip. Entrees include Steelhead Trout with Brussel Sprouts, Tabouleh and Tahinil. The Pork Schnitzel is perfectly breaded, juicy and topped with Brown Butter. Dry Aged Ribeye is served with Hush Puppies and Dungeness Crab Beurre Blanc. Save room for the Caramelized Sesame Cake with White Chocolate and Kiwi or the Cali Creamsicle with Vanilla Ice Cream and Douglas Fir Sugarcomb. For a relaxed meal with fine dining rich flavors, you will not be disappointed at Rich Table.
Website: www.richtablesf.com
Phone: 415-355-9085
The post Rich Table, San Francisco, CA (Eclectic) appeared first on Menu Innovator.
Tony Lagana
Chef Tony is a 42-year veteran of the food industry and is often known by his peers as "The New Product Guru." Throughout his illustrious culinary career, he's earned several notable titles and positions including Acquisition International's "Most Influential Product Development Expert, U.S." in 2019.
In 1997, Tony also founded Culinary Systems Inc., a group of culinary consultants that assist with culinary training, restaurant start-ups, concept development, and more. Since then, Tony and his team have generated over two billion dollars in sales for their clients in restaurants, retail, and manufacturing.
The strategic, technical, and culinary skills of Tony and his team can be seen on the menus of national chains, in the portfolio of national food manufacturers, and on the grocery shelves of products produced by major retail companies.