From nori, the seaweed paper used in sushi, to a topping on shrimp burgers, there's no doubt that seaweed is gaining in popularity. You may not know that there are a staggering variety of seaweeds, almost 600 subtypes, and they all vary in texture, color, and shape. These include Kelps, Dulse, Hijiki, Kombu, Arame, Wakame, Nori, and Agar Agar.
In August 2015, author Christina Chaey in Bon Appetit showcased favorite seaweed recipes including one I have to try, Swordfish with Seaweed Salsa Verde.
Seaweed is a Healthy Choice – But Watch Out for the Iodine
Health enthusiasts are increasingly substituting high fat, high-calorie savory snacks for nori (seaweed snacks), a low-calorie option. It's is a good source of vitamins and minerals. It also contains Omega 3 fatty acids, which help control bad cholesterol.  It's rich in protein and has as much calcium as a serving of broccoli.  And certain are rich in fiber. Seaweed contains both iodine and Tyrosine, both of which support the thyroid.   But just as it is with everything in life, consuming too much of it can produce toxic levels of iodine in your body. Check out this report from Healthline.
The Sustainability Movement
I'm a [almost] native Floridian. Hardly anyone is from here. We didn't adopt Florida as our home; Florida adopted us. No matter where you fall on the political spectrum, Floridians love our clean water and clean beaches. We also tend to be big into the sustainability movement. But did you know, the combination of the health and wellness movement with the sustainability movement is the largest contributor?
Seaweed is Clean, but So Is Aquaculture
It serves as a 'clean' plant and helps filter pollutants and metals out of the water. It not only makes it sustainable but also ecologically beneficial. According to Aquafarmingtech.com, "The global demand for farm-raised fish is expected to double by 2050." [2021]. Along with that same concept comes seaweed aquaculture. 
According to the current NOAA website:  Seaweeds are incredibly efficient at sucking up carbon dioxide and using it to grow. Eelgrass, mangroves, and salt marshes are already known for their ability to store carbon. But they pull more of the greenhouse gas from the water than all three combined based on biomass. That means seaweed farms can help to combat the local impacts of ocean acidification. 
The next time you make a seaweed salad, think about the health benefits, the possibilities, and how you are helping the environment. And as always –
Eat well,
Mary Kay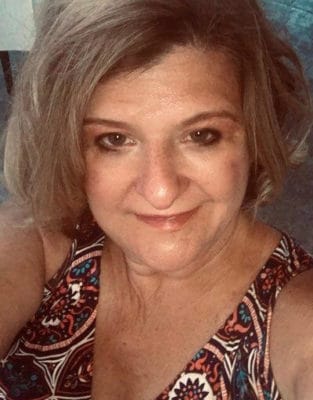 Mary Kay LaBrie
Mary Kay LaBrie is an avid foodie, accomplished home cook, and freelance writer and blogger. Her recipes have been published in several home cooking magazines. Mary Kay has a master's in Management and Leadership from National-Louis University. By day, she loves to help people become the best they can be with her career in professional development. The rest of the time, she enjoys cooking, writing about new cuisine, and writing romantic comedy. Originally from Pittsburgh, Mary Kay lives in Clermont, FL with her husband, Dan, and golden retriever, Max.