Depending on the household, many people grew up drinking tea. However, if you asked for a cup of tea, you'd likely be offered English Breakfast or Earl Grey or whatever tea was popular in the family's culture. For others, "Tea Time" was associated with scones, cucumber sandwiches with the crust cut off, and blue-haired ladies sipping the warm beverage out of fine china cups adorned with pink and blue flowers. Pinkies up, of course.
Then new food trends came about, and the varieties of teas consumed expanded to green tea, mint tea, and the like. Over the past few years, especially, many people have recently discovered that they can enjoy tea, thanks to constant flavor innovations. If coffee can get reimagined a million different ways, why not tea? 
Variety of Teas Available in the Supermarkets
With rising interest in global flavors, specifically Asian cuisine, tea sales have dramatically spiked, and tea has become a new point of interest in the culinary industry.
Walk down coffee and tea aisle your favorite supermarket, and you'll see just how popular tea has become.  The availability of products in supermarkets tends to mirror popular food trends. The variety is staggering. You can find a teas to support health goals or to "cure" any ailment. Chefs can discover what teas to add to their menu by talking to local supermarket department managers to see what box teas sell the most.
Bibbity Bobbity Boba
Boba shops are popping up everywhere.  But what is Boba?  It sounds magical, like something that would be used to cast a spell in a fantasy movie. Boba is cassava spice balls.  However, the drink that's crafted from that is also referred to as Boba. You can find the long answer in this article from Thrillist.com, an online website that showcases food, drink and entertainment in various cities.  
Boba and Milk Teas; Two of the More Popular New Food Trends
New food trends most often coincide with the health and wellness movement. We are stepping further away from overly processed drinks/foods and more towards natural flavors and whole foods. With the popularization of Boba shops and milk teas through social media, teas have made their way into the spotlight. Milk tea refers to several forms of beverage found in different cultures. As the name suggests, it includes some sort of combination of tea and milk. California Tea House, a family-owned establishment lists the top five teas to pair with milk. They are – Ripe Pu-erh Tea, Hojica Tea, Rooibos Tea, Chamomile, and Yellow Tea.
How Big of a Trend Has Tea Become?
But how big have Boba and Milk Teas become? In 2017, World Tea News reported that "The average bubble tea shop [was selling] between 150 and 300 drinks per day, according to some industry reports." Non-diary options for milk tea are currently being explored, particularly in Britain. And World Tea News suggests those in the tea industry could learn from winemakers marketing strategies.
Incorporating Teas Onto a Restaurant Menu
Teas can be utilized in an assortment of ways, whether it be used to poach or smoke fish, flavor a fun dessert, over ice cream (or blended with), or be added to cocktails/mocktails. Rivertea published this "beginners" list for pairing tea with food.
White teas and grassy green teas pair nicely with seafood. Oolong teas pair great with duck and salmon. Smoky black teas – from China – pair great with smoked meats and, yes, even chocolate.
With this growing new food trend, maybe it's time for your eatery to explore the endless possibilities of pairing food and tea. 

As always –
Eat well,
Mary Kay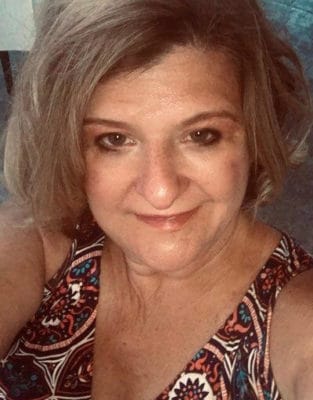 Mary Kay LaBrie
Mary Kay LaBrie is an avid foodie, accomplished home cook, and freelance writer and blogger. Her recipes have been published in several home cooking magazines. Mary Kay has a master's in Management and Leadership from National-Louis University. By day, she loves to help people become the best they can be with her career in professional development. The rest of the time, she enjoys cooking, writing about new cuisine, and writing romantic comedy. Originally from Pittsburgh, Mary Kay lives in Clermont, FL with her husband, Dan, and golden retriever, Max.