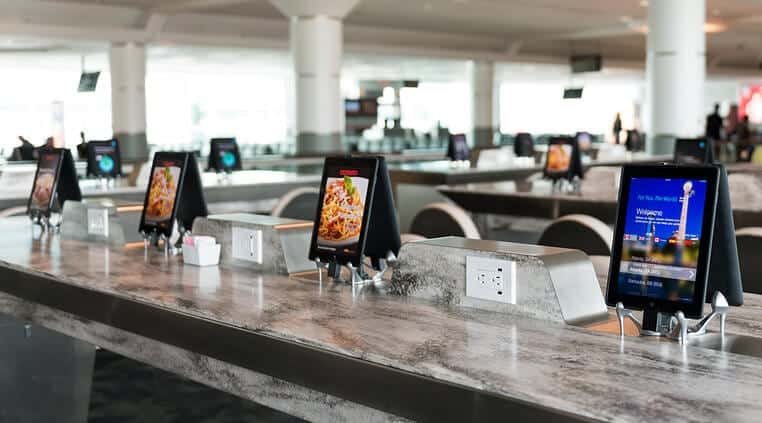 2020 brings new technology trends to consider. Efficiency, innovation and even the bottom line can all be improved thanks to advances in restaurant technology. There is a need for both chefs and owners to be more comfortable with incorporating tech into everyday business, as technology trends continue to grow and advance, especially with tech-savvy millennials and Gen Z being target markets.
Virtual webinars offer new ways for industry professionals to stay on top of the latest trends and to continue their culinary education outside of the classroom setting. These virtual learning experiences can be viewed remotely and often on your own time. Topics range from creating successful food and beverage programs to incorporating trending ingredients and marketing techniques such as social media.
Tech trends also offer new ways to deal with a common problem for all businesses: paperwork. More and more people are moving to paperless methods thanks to an increased drive toward environmental and eco-friendly practices, as well as sustainability. Digital document management, for example, offers streamlined efficiency, less paper use, simplified storage and the ability to access documents from anywhere. Remote access is vital for chefs and restaurateurs on the go, making it easy to view reports, payroll, menus and more anytime and anywhere.
Digital inventory methods are turning old-school inventory lists into a thing of the past. Like digital document management, this method of inventory means less waste and potentially higher profit margins. Not only does this save time and money, accuracy is often improved, preventing potentially costly errors. Running short on inventory, coming up with substitutes, and being sold out of particular items can become non-issues in the restaurant.
The post Technology Drives Business appeared first on Menu Innovator.
Tony Lagana
Chef Tony is a 42-year veteran of the food industry and is often known by his peers as "The New Product Guru." Throughout his illustrious culinary career, he's earned several notable titles and positions including Acquisition International's "Most Influential Product Development Expert, U.S." in 2019.
In 1997, Tony also founded Culinary Systems Inc., a group of culinary consultants that assist with culinary training, restaurant start-ups, concept development, and more. Since then, Tony and his team have generated over two billion dollars in sales for their clients in restaurants, retail, and manufacturing.
The strategic, technical, and culinary skills of Tony and his team can be seen on the menus of national chains, in the portfolio of national food manufacturers, and on the grocery shelves of products produced by major retail companies.