Media Spotlight – Menu Innovator® – The Future of Latin Fusion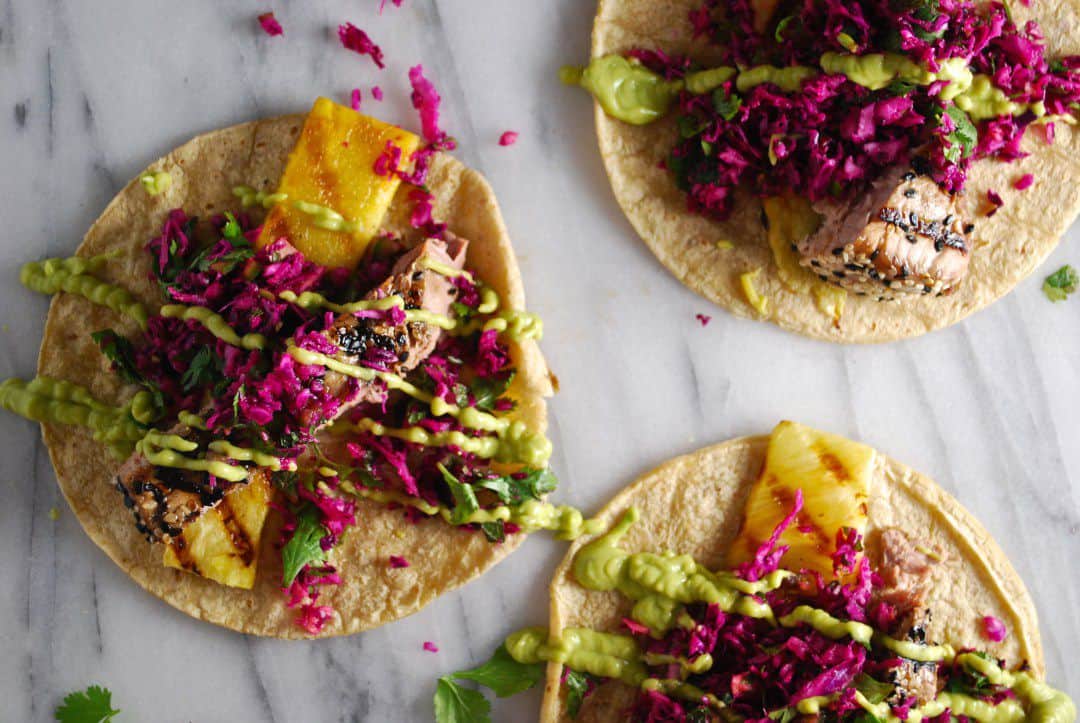 Media Spotlight – A monthly review with the freshest culinary insight! All of our spotlights are inspired by Menu Innovator®. For more information on Menu Innovator®, email tlagana@culinarysystems.com.
Top Cuisines
Latin
Asian
New American
Mediterranean
Top Topics
Global in the US
Beverages
National Restaurant Chains
Food Abroad
The Future of Latin Fusion
Fusion cuisine has evolved over time. Years ago, chefs like Wolfgang Puck made fusion the norm, and today our televisions and social media accounts bring us all even closer, making our cultures overlap. Latin foods lend themselves to ever-evolving fusion cuisine. With vibrant colors, smoky heat, and fresh flavors, Latin is the future of fusion.
As chefs merge Indian ingredients and flavors with familiar items such as chicken wings and french fries, The Bombay Frankie Co. in Los Angeles makes the Indian Burrito, with a choice of vegetable, paneer, chicken, fish or chana masala wrapped in thin naan with a chickpea spread. That's the beauty of burritos! Traditional tortillas are an option, not a requirement. And the fillings are limitless! Think Thai Pangang Curried Chicken, African Butter Tofu with Sweet Potatoes, or Southern Fried Chicken with Smoked Vanilla Honey. These fillings will have everyone asking for seconds!
Another Latin fusion hit is the elote. The Mexican rendition of corn on the cob, has begun making its way off the streets and onto the menus of restaurants. Typically served on a stick, the corn is seasoned with a variety of condiments such as crema, salt, garlic, chili powder, butter, salt, and cheese. Chef Andrew Zimmerman combines his love for fried chicken with the flavors of Mexican elotes for a new snack at Proxi, located in Chicago. Additionally, Holeman & Finch Public house in Atlanta serves Silver Queen corn elotes, seasoned with shredded parmesan.
Fusion hits like the ramen burger and the cronut have had their time in the spotlight. We are ready to move forward! What ends up on our plates tomorrow depends on what we create today. Bring on the next big thing – Latin is here to power it!
Eat Well.
The post The Future of Latin Fusion appeared first on Menu Innovator.
Tony Lagana
Chef Tony is a 42-year veteran of the food industry and is often known by his peers as "The New Product Guru." Throughout his illustrious culinary career, he's earned several notable titles and positions including Acquisition International's "Most Influential Product Development Expert, U.S." in 2019.
In 1997, Tony also founded Culinary Systems Inc., a group of culinary consultants that assist with culinary training, restaurant start-ups, concept development, and more. Since then, Tony and his team have generated over two billion dollars in sales for their clients in restaurants, retail, and manufacturing.
The strategic, technical, and culinary skills of Tony and his team can be seen on the menus of national chains, in the portfolio of national food manufacturers, and on the grocery shelves of products produced by major retail companies.