Fusion 2021
There can be no doubt about it – global flavors are trending in 2021. Driven largely by Millennial and Gen Z's interest in new flavors and global influences, chefs are creating a global cuisine that marries different cultural techniques and ingredients in dishes that burst with flavor. And it's not just Asian fusion. In addition, today's fusion is just as likely to have African or Latin influences as Japanese. When it comes to using Asian flavors, chefs are looking toward Vietnamese, Cambodian, and regional Indian recipes to find new flavor profiles. 
A New Way with Old Favorites
With comfort foods being another burgeoning trend, finding new ways to play with traditional dishes is an area where fusion is succeeding. Southern American food, that bastion of comfort, is being combined with Asian influences. For example, Chef Chris Williams of Lucille's in Houston, TX, combines American soul food with South Asian influences in his Roasted Lamb Chop with Senegalese peanut sauce and coconut gremolata. Chef Deepa Shridhar in Austin combines three influences—the American South, Indian cuisine, and Mexican Flavors—in his Cowboy Steak with fermented pico de gallo and coconut-charred scallion chutney.
Asia Meets Everywhere
Asian cuisine is still a staple in many fusion dishes. With the wide variety of regions and flavors throughout that continent, there are endless ways to combine flavors. Italian pasta dressed with seaweed sauce and fresh uni, Indian butter chicken naan pizza, fried chicken served with kimchi coleslaw, yellow coconut curry drizzled with bright chimichurri sauce are just a few ways chefs are combining flavors and ingredients to create entirely new dishes.
Africa and the Middle East
Ingredients from Africa and the Middle East have also been trending, and the new fusion takes those ingredients to new heights. The dishes can be simple, such as French fries dusted with sumac powder or pita nachos with hummus and feta cheese, or more complex, like Chef Diana Tandia's (Berber Street Foods. NY, NY) djolof fried rice and Chef Paule-Odile Beke's (Naelifood, London, UK) Liboké na market fish cooked en papillote and served with moringa sauce. Want something sweeter? Paris Chef Vanessa Bonogo makes crème brulee with hibiscus, a traditional African ingredient.
Global Cuisine
As a result, as consumer tastes grow more adventurous, global cuisine truly is the new fusion. This is the melting pot on a menu. It has chefs from all backgrounds combining flavors inspired by their heritage, their hometowns, and where they find themselves now. Italy and Japan combine in cacio e pepe udon. Spain and Mexico—two cuisines more disparate than many people realize—meet in romesco verde. It's made from tomatillos, tomatillos, pickled jalapenos, tortillas, pepitas and poblano chilies. West India and the Caribbean work beautifully together, in dishes like chicken curry made with mango and fresh island herbs. 
Drink the World
Additionally, even beverages are going global. Cocktails and mocktails alike are utilizing ingredients from everywhere. Not to mention, asian ingredients like macha and umeboshi vinegar mix well into classic cocktails. Latin American and Mediterranean fruits are ideal for fresh juices as well as mixed drinks. Even the liquors themselves are traversing the world—Japanese whiskey; gins from Brazil and South Africa; and high-end, true rhum (not rum) made in the traditional method in places like Martinique and French Guiana. 
Eat Well,
Dawn Ferchak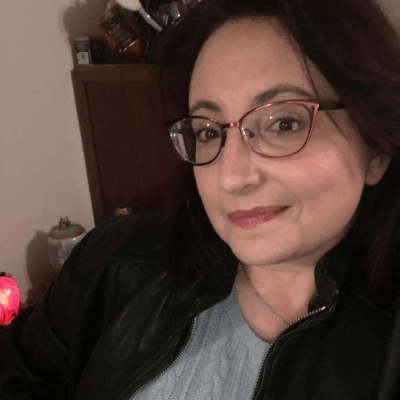 Dawn Ferchak
Dawn Ferchak has been a writer and editor for more than 15 years. She received her BA in English Literature from William Paterson University and began her career straight out of college. Her areas of expertise include food, travel, hospitality, pharmaceutical and biomedical sciences, health and wellness, and the arts. She is a published poet and creative writer. In her spare time, she volunteers with animal rescue and rehabilitation organizations.