One of the most important restaurant trends is the move toward eco-consciousness. With Millenials and Gen Z moving toward their prime consumer years, it's vital to be aware of their wants and needs. And one of the most important things that they want is eco-consciousness in the local businesses they frequent.
Being environmentally conscious is part of having a sustainable business. Sustainable, as defined by the United Nations, refers to practices that "do not compromise the ability of future generations to meet their needs." Caring for the planet and being aware of practices that help instead of hurt is important for any business—and any person—but it creates unique opportunities in the restaurant industry. By taking steps toward sustainability and eco-consciousness, restaurants can capitalize on this trend to increase both revenue and customer satisfaction.
The Halo Effect
The Halo Effect is a term used in marketing. It refers to the idea that one positive change that consumers know about creates a "halo," where those same consumers assume (hopefully correctly) that more positive changes they can't see are being made or are already in effect. According to a study published in the Journal of Foodservice Business Research, restaurants who locally sourced food made customers believe the restaurant was "more environmentally friendly, served a healthier/more nutritious menu, was more conveniently located and was more likely to use natural/organic ingredients than was a similar restaurant that did not use [locally sourced food]." Making one simple change—sourcing food and ingredients locally—creative a wider positive effect. That effect can only widen when more eco-conscious practices are put in place.
Zero-Waste Kitchens
Locally sourcing food (LSF) and ingredients is an important restaurant trend. In the recent pandemic, many restaurants had no choice but to source locally due to problems with shipping and issues with quarantine in certain areas. The advantages of it were quickly noticed, with consumers being happier knowing local farms and suppliers benefited, as well as feeling more positive about LSF in terms of taste, organic growing practices, and more.
Another policy to adopt is zero-waste kitchens. This term covers a wide range of practices. Some chefs are doing more with ingredients. For example, Chef Clark Barlowe of Heirloom in Charlotte, NC, created a "whole vegetable utilization program. "Be it through our strawberry top pesto, kohlrabi husk kombu, or smoking over bean shells, we strive to use every bit of every ingredient that comes through our kitchen, "explains the chef. This program allows us to keep food costs low and profits up, drives creativity among our staff, and encourages our customers to experiment with ingredients they may not often come across often, it also allows us to honor our farmers by utilizing every bit of their harvest."
Composting
Composting is another important step in a zero-waste policy. Check-in with trash and waste companies in the community to see if there is a composting program in the area. If not, even small composting bins can make a huge difference in how waste is handled, reducing what goes into landfills. Composting food scraps and biodegradable packaging creates a rich material that local farms can use. Some restaurants also use the compost in their own restaurant gardens. And speaking of…
Space permitting, having an on-site restaurant garden is a great choice. It creates eye appeal if you have an area large enough for customers to see the garden itself. Food costs are lower since ingredients are grown and harvested on restaurant property. It can add to a zero-waste policy in other ways as well, such as donating surplus fruits and vegetables to food banks, homeless shelters, and other organizations that can benefit from fresh produce.
Growing your own ingredients can also add to the organic reputation of your restaurant. When customers don't just know where their food is coming from but can actually see it, their confidence in your commitment to eco-consciousness grows exponentially. There's nothing like harvesting that morning and having it on the menu that evening," says Chef Clark Frasier of Arrows in Ogunquit, ME. Your customers will agree.
Eco-Conscious Star Quality
There are other advantages to eco-conscious practices in the restaurant industry. Reputation can reach new heights, both through word-of-mouth, local and national certifications, and even coveted Michelin Stars. In 2020, Michelin introduced Green Stars. It's an annual sustainability award that "highlights restaurants at the forefront of the industry when it comes to their sustainable practices. They hold themselves accountable for both their ethical and environmental standards. They work with sustainable producers and suppliers to avoid waste and reduce plastic. In addition, they also want to remove other non-recyclable materials from their supply chain." 
A restaurant doesn't need any other Michelin star to qualify for a Green Star. The recognition is a commitment to sustainability, where ingredients come from. It also is about how the restaurant handles waste and recycling and communicates its practices to guests. Right now, there are only 23 Green Star restaurants. But with the right efforts, you could be next. 
Eco-conscious practices are positive for everyone. Incorporating these steps into your restaurant increases business and helps to preserve our planet. Try them—the results will speak for themselves.
Eat Well,
Dawn Ferchak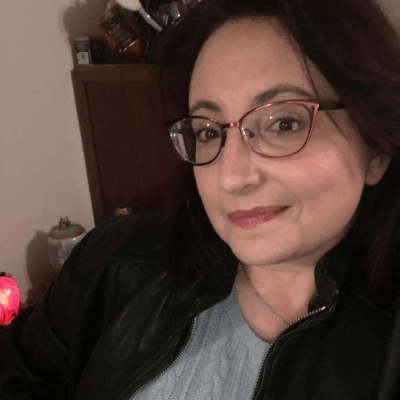 Dawn Ferchak
Dawn Ferchak has been a writer and editor for more than 15 years. She received her BA in English Literature from William Paterson University and began her career straight out of college. Her areas of expertise include food, travel, hospitality, pharmaceutical and biomedical sciences, health and wellness, and the arts. She is a published poet and creative writer. In her spare time, she volunteers with animal rescue and rehabilitation organizations.