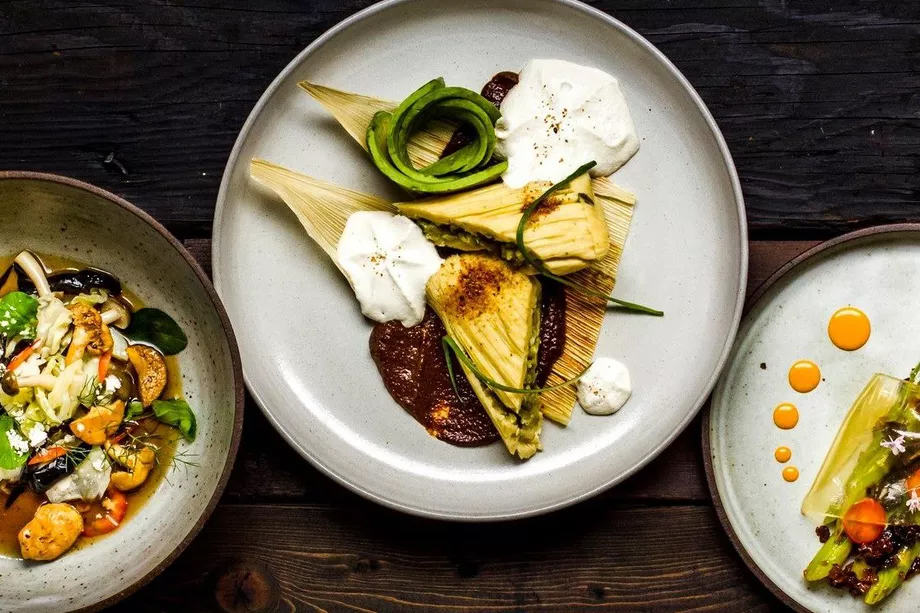 The Beyond Burger. The Incredible Whopper. Is vegan the new Gluten-Free when it comes to thinking about eating healthy? Looks like vegan menu items are now winning the trend race. About one-quarter of adults are trying to manage their health. According to NPO Group, younger adults, particularly 18-24, are interested in healthy food (including plant-based menu items). Those surveyed selected healthy items 19% of the time when they consumed meals or snacks. Emerging superfoods include Elderberry, CBD, Manuka Honey, Reishi Mushrooms, and Ashwagandha, and, yes, even one noted chef is even serving cannabis. Nestlé, who debuted the Awesome burger in the US thinks the plant-based trend is here to stay (SOURCE: Anna Starostinetskaya, VegNews, April 2, 2019).
Unlike other trendy diets and eating plans, (low fat, low carb, no-carb, the wine and egg diet, eat half of a side of beef diet, or gluten-free) plant-based menu items might just have more staying power. Scientific research often discredits certain "diets" just as they catch on. My primary physician told me that most healthcare professionals she knows are still recommending the Mediterranean style of eating to their patients. That's the 60's style of eating in Italy and Greece; olive oil, legumes, fruits, vegetables, and moderate consumption of unrefined cereals, dairy and fish. That recommendation includes eating more plant-based meals.
The key to the success of these menu items seems to be that they can't compromise on flavor or texture. Well-prepared vegan dishes will appeal not only to your Vegan or Vegetarian customers who are tired of having to order only side dishes when they dine out with their carnivorous friends, but you'll attract those who just want to start eating healthier. Fast-food giants are jumping on the vegan burger bandwagon. It might be a great time to consider adding more plant-based menu items at your restaurant. If you create delicious menu alternatives at a time when New Year's resolutions are starting to be made, you might just find the Vegan items are best sellers throughout 2020 and beyond.
The post What's Healthy Now? Is it Vegan or Beyond? appeared first on Menu Innovator.
Tony Lagana
Chef Tony is a 42-year veteran of the food industry and is often known by his peers as "The New Product Guru." Throughout his illustrious culinary career, he's earned several notable titles and positions including Acquisition International's "Most Influential Product Development Expert, U.S." in 2019.
In 1997, Tony also founded Culinary Systems Inc., a group of culinary consultants that assist with culinary training, restaurant start-ups, concept development, and more. Since then, Tony and his team have generated over two billion dollars in sales for their clients in restaurants, retail, and manufacturing.
The strategic, technical, and culinary skills of Tony and his team can be seen on the menus of national chains, in the portfolio of national food manufacturers, and on the grocery shelves of products produced by major retail companies.