Emeril Lagasse is well known for his numerous successful restaurants, television shows and cookbooks. Delmonico Las Vegas is a prime example of Chef Emeril's skill as it is the perfect combination of classic steakhouse with his own Creole inspired twist and illustrates further how Chef Lagasse has firmly rooted himself in the culinary scene as a leader in numerous styles and techniques.
Opened in 1999 in the famed Venetian Hotel, Delmonico Las Vegas is an offshoot of the original Delmonico opened in New Orleans. While the aesthetic of the restaurant is that of a classic steakhouse with its dark seat cushions, tiled carpeted floor, and wine bottles lining the walls, there is nothing ordinary about the food that comes out of this kitchen. Using only the best ingredients and choice pieces of meat, each dish is made with Chef Emeril's twist. The menu at Delmonico Las Vegas is a la carte, allowing guests to choose between steakhouse classics like Filet Mignon, Chateaubriand, or Emeril's staples such as Rabbit Porchetta and Pappardelle Pasta. Each steak can be prepared "Au Poivre Style" (encrusted in Pepper with a Brandy Reduction) or "Oscar Style" (with King Crab and Bearnaise Sauce). For those looking for classic Emeril flavors, you can indulge in Traditional New Orleans Gumbo. Make sure you order the Truffle and Parmesan Potato Chips as a starter; warm and straight from the fryer, and piled high with Parmesan, these are a perfect way to begin the evening. Finally, make sure to save room for Emeril's twist on Pecan Pie, made with shortbread crust and topped with vanilla ice cream and caramel sauce.
James Beard Foundations; Humanitarian of the Year, 2013
Food Network; Lifetime Achievement Award, 2009
Website: https://emerilsrestaurants.com/delmonico-steakhouse/
Phone: 702-414-3737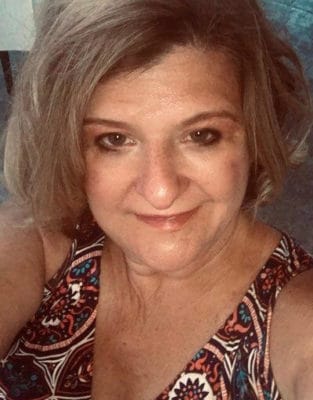 Mary Kay LaBrie
Mary Kay LaBrie is an avid foodie, accomplished home cook, and freelance writer and blogger. Her recipes have been published in several home cooking magazines. Mary Kay has a master's in Management and Leadership from National-Louis University. By day, she loves to help people become the best they can be with her career in professional development. The rest of the time, she enjoys cooking, writing about new cuisine, and writing romantic comedy. Originally from Pittsburgh, Mary Kay lives in Clermont, FL with her husband, Dan, and golden retriever, Max.