Expanded Services
It's not without saying, COVID changed the way many restaurants operate.  Diversity is key, and many ventures have expanded their services surpassing just delivery and takeout. They have tested, tried, failed in some cases, revisited options, and have now refined their extended services. Not just as an effort to rake in more money but to expand on their brand's identity. Expanded services directly impact food sales for the positive, and many of these different [new] offerings are what helped to save struggling businesses over the last year.
Collabs
In a previous Menu Innovator blog post, we focused extensively on the food collab trend and its impact on culinary food sales.  Collaborations between partnering bars and restaurants, helping each other during the pandemic, seem to have caught on to the point where the partnerships are expanding.  A recent California food/travel related post – in a summer guide 2021 section – focused on six such successful collabs in the San Francisco/Oakland area including one interesting collab of pancakes and martinis.
In a post COVID world, interesting concepts like the collab between Twin Peak's Tavern and Orphan Andy's are now becoming tourist attractions. Chefs and restaurant owners can benefit from these types of collaborative concepts to help build back their customer base even stronger. Especially since people are hungry to travel again. If you're in a town or location that attracts tourists, you might consider working with the owners of other local establishments to create your own "must try" culinary destinations.
What Else?
Other interesting diversity concepts which sprung out of the COVID-era which consumers are still hungry for. These include –
Cooking classes
Virtual wine nights (with the wine shipped straight to the consumer's door)
Restaurant brand items (such as jams or sauces to take home)
Restaurants that also have a market/store inside
Alcohol delivery
A note about alcohol delivery:  Forbes reported that in "the two weeks ending April 11, [2020] approximately 14% of take-out food orders included alcohol sales—for ages 21-34, the percentage of alcohol sales with take-out food was 18% and 28% respectively." 
In February of 2021, Uber acquired Drizly, the alcohol delivery service, in a $1.1 billion deal.  The acquisition is part of Uber's aggressive push to expand its booming delivery business. It also shows that the delivery of food and alcohol together is something that consumers will continue to want.
Meal Kits
Meal kits/Family meal bundles became increasingly popular during the pandemic because people had to cook at home who don't know how to cook. Also, many people wanted to stay out supermarkets (having to wear those dreaded masks). Having a meal kit delivered with a recipe from their favorite eatery was appealing. You only have to walk through the supermarkets now to see how they've taken advantage of the meal kit trend. Restaurants should consider keeping this trend going as to have a positive effect on food sales.
Hard Seltzers
Hard seltzers began trending during the pandemic when everyone was eating junk food. However, they wanted to drink something that wasn't high sugar/high calorie. Diversity is a great asset to beverage choices. Hard seltzers have developed sort of a cult following now with seasonal selections and even seltzers that are cannabis infused. A restaurant/microbrewery might develop their own unique seltzer. They may also stock up on the most popular on the market as consumers are going to want this refreshing beverage with their meal. Restaurateurs might even consider offering hard seltzer and food pairing suggestions. 
Summing it Up
Whether you added these services during the pandemic or are considering options to help your business build back better, know that these services outlined are gaining a lot of interest from consumers and they are going to want these post-pandemic. Having diversity in your services can give your business the edge that it needs to excel now that everyone is eager to go out again, travel again, hug again, and live life to the fullest again. 
As always –
Eat well,
Mary Kay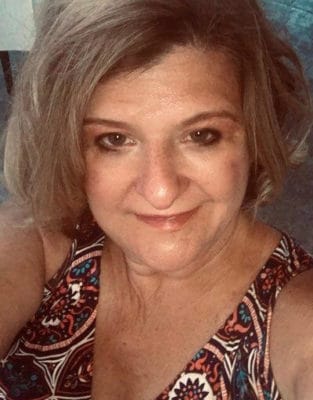 Mary Kay LaBrie
Mary Kay LaBrie is an avid foodie, accomplished home cook, and freelance writer and blogger. Her recipes have been published in several home cooking magazines. Mary Kay has a master's in Management and Leadership from National-Louis University. By day, she loves to help people become the best they can be with her career in professional development. The rest of the time, she enjoys cooking, writing about new cuisine, and writing romantic comedy. Originally from Pittsburgh, Mary Kay lives in Clermont, FL with her husband, Dan, and golden retriever, Max.