Budget-friendly Beverage Trends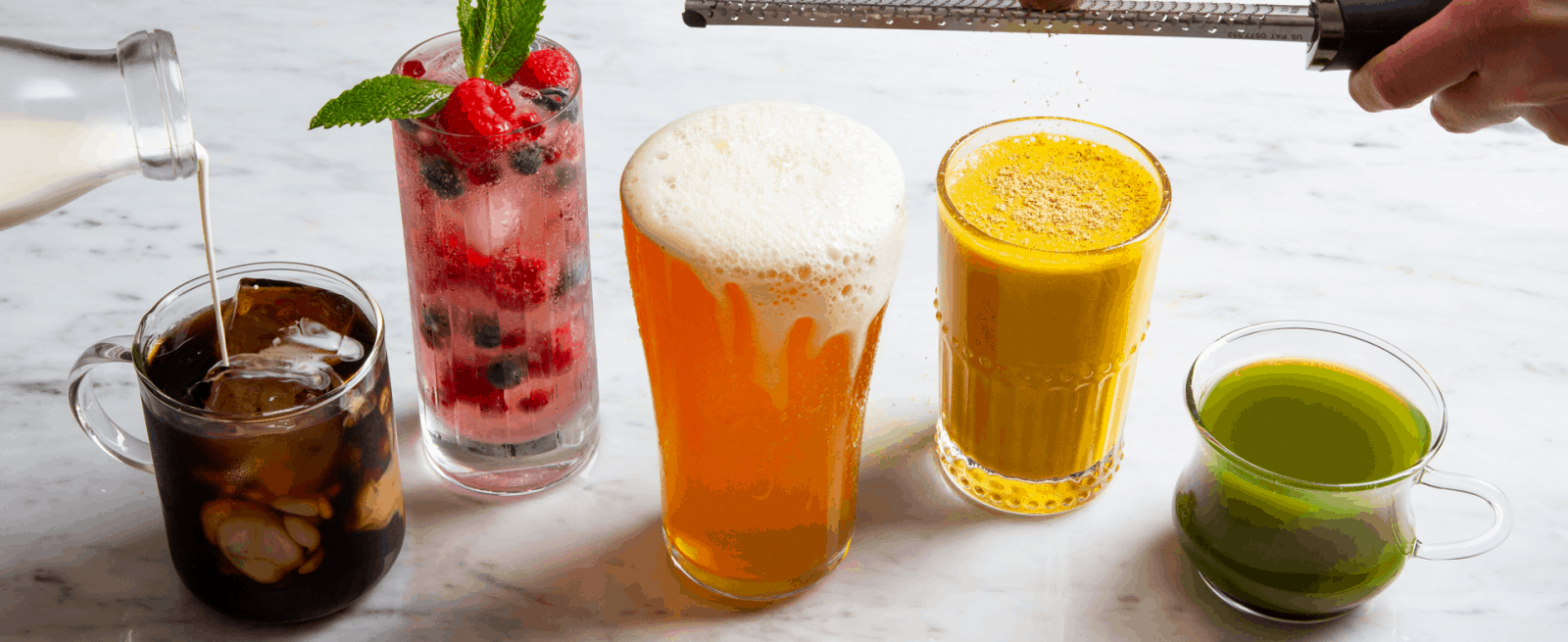 Finding Profit In Beverages
Today, the beverage menu is expanding as coffee, botanical, and dessert-based drinks continue to grow and evolve. Perhaps one of our favorite parts of this beverage trend is the profitability that it brings. As consumers are seeking non-alcoholic mixed drinks to accompany their meals, and the ability to replace liquors with juices and infusions, restaurants cut costs a bring a greater profit. By removing the sometimes-costly alcohol from the equation, mixologists gain a new way to innovate and restaurants get more bang for their buck.
Coffee-based drinks show no sign of slowing down. Cold brews, especially creamy nitro cold brews, offer terrific mouthfeel and the method can expand to other beverages such as teas, juices, and even soft drinks. Coffee is found in an array of cocktails and pairs well with many whiskeys. For the beer lovers, coffee stouts are a hit and can also get the nitro treatment.
Sparkling drinks are also trending, including fruit-infused sparklers that are both low-calorie and alcohol-free. "Feel Better" ingredients that promise antioxidants, immunities, and energy increase sales, with the consumer willing to pay a higher cost. Sparkling teas are budget-friendly and easy for restaurants to create, and craft sodas bring even more options to the menu.
Think dessert drinks as well. These are often easier to prepare than traditional desserts, with ready ingredients already in the kitchen. Over-the-top milkshakes don't require special baking; they are easily blended and garnished with doughnuts, cookies, and even sweet-savory items like candied bacon. Since these dessert drinks can be made with items chefs already have on hand, they make great budget sense for restaurants to consider.
If you haven't looked at the dessert menu as an opportunity to increase profit, now is the time. You can generate interest with very little expense if you're "crafty" enough!
The post Budget-friendly Beverage Trends appeared first on Menu Innovator.