The Rising of the Phoenix, Restaurants Rise from the Ashes of COVID-19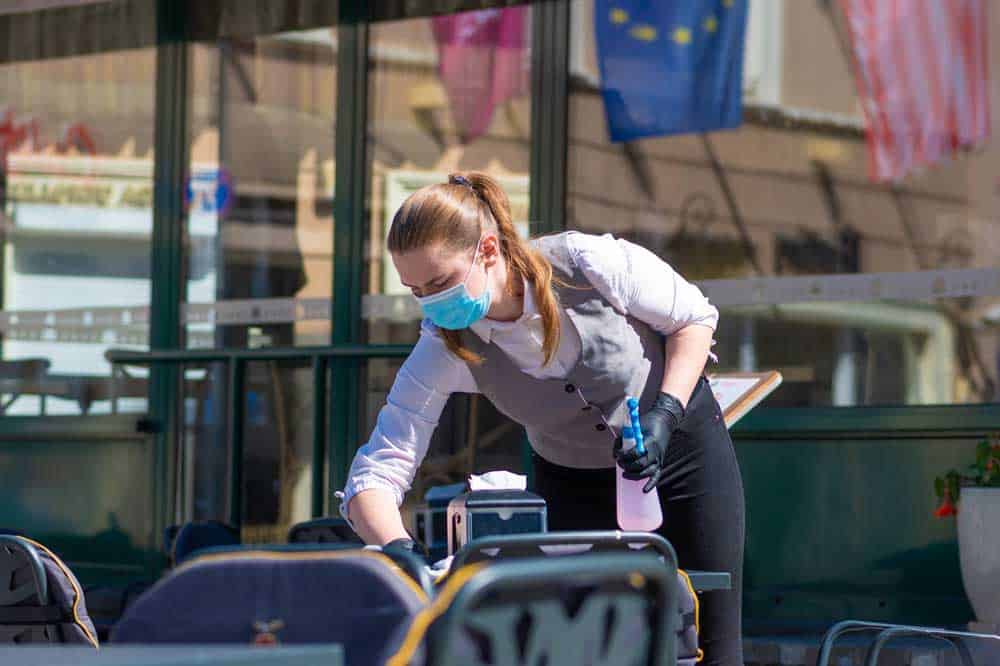 Restrictions are Lifted
As stay at home orders are lessening and our country is opening back up from the coronavirus, consumers are excited and cautious about getting back to visiting their favorite restaurants, retail stores, and friends. Dining out is rated as one of the top three occasions to look forward to, along with being with friends and visiting family. As restrictions are lifted across the country, we feel as if we have more control over our health and most importantly, our safety. People want to get back to going out, being served and of course relaxing.
"Eating at a restaurant is right up there with seeing family. That's remarkable. The mental benefit and the psychological benefit we get from restaurants and this feeling of normalcy that we derive from those sit-down restaurant experiences cannot be overstated."
Jack Li Nation's Restaurant News, June 6, 2020, https://www.nrn.com/
Helping the Community and Purveyors
Restaurants have been reopening with a limited menu. Chefs keep the innovation going but with limited use of price promotions during this time. Restaurants are also working together and with produce growers and farmers, to utilize their foods to help each other and feed families in their communities that need help. https://4rsmokehouse.com/about/
New Ideas lead to New Marketing
It is important during this time to listen to what clientele may be looking for after reopening the dining room. While dining rooms were closed and supplies were scarce, some restaurants offered groceries available for pickup or delivery. Besides limited individual meal items, restaurants began to offer family meals for home. Things are different today. If the demand continues this may become part of the future marketing plan for some establishments. Takeout will remain a big part of sales. A family may not be dining in, but a takeout bag represents a restaurant just as an inside meal. https://www.washingtonpost.com/business/2020/04/11/restaurant-grocery-sell-coronavirus
Employees and Dedication
Employees are a huge part of restaurants reopening. Establishments tried to hold on to as many employees as possible during closings. Some kept their jobs by multitasking, working carry out, and delivery. During the pandemic, off-premise dining was key to a restaurant's survival. Managers kept in touch with furloughed employees to make sure they were safe and let them know they were needed when their restaurant reopened.
"They felt that loyalty and they wanted to continue to be part of our culture. Never underestimate culture."
Nation's Restaurant News June 4, 2020
Anita Adams, CEO Black Bear Diner https://blackbeardiner.com/bears-brew-back/
Safety and Sanitation
All food establishments will need a vigorous sanitation program in place. Food safety is always a must but now, the safety of guests and staff is even more important. Seating must be reconfigured to create a safe floor plan with limited cross traffic. Shared touchables are no more. That includes everything from menus to salt and pepper shakers. Employees wear masks, wash hands constantly and have their temperatures taken. Marketing safety programs becomes as important as marketing menu items and food origins. New positions are assigned for example, why not a Sanitation Director.
Restaurants are a big part of our culture. They mean life. Restaurants bring us together. They are a place we all can connect, enjoy good food and good company. Hopefully, with our country opening back up and restaurants beginning to open their doors, this enjoyment will be back.
The post The Rising of the Phoenix, Restaurants Rise from the Ashes of COVID-19 appeared first on Menu Innovator.