Non-dairy products are booming and expanding. A few things helped us get to this point; one being cultural diversity (thank you coconut milk!) and the broadened ingredient list that diversity contributes to, two being health and wellness movements, and three being sustainability practices combined with people trying to curb their carnivorous and glutinous habits. 
Why You Might Want Substitutes for Dairy
According to the Nutrition page at Healthline, there are four main reasons –
Milk Allergies
Lactose Intolerance 
Vegan or Ovo-Vegetarian Diets
Potential Contaminants
Other people abstain from dairy products for moral reasons. Regardless of the motivation, it's clear that NDP's are more than just a trend.
Chefs are Choosing NDP Over Dairy Products
Whether it be a substitute for milk, butter, cheese (hard or soft varieties), cream, ice cream, sour cream, or yogurt, even famous chefs are getting on the NDP bandwagon. Go Dairy Free, writer Sarah Hatfield posted about her delicious experience when she made a ground turkey version on Top Chef Judge Tom Colicchio's Dairy-Free Meatloaf. The recipe calls for using dairy-free breadcrumbs. Regular breadcrumbs may contain milk or milk by-products, such as whey, butterfat, or casein. Chefs could learn to include dairy-free items on their restaurant menus, not only to expand consumer choices but to appeal to those customers who want dairy-free options.
Stiff Competition
Items like yogurt have A LOT of competition with their non-dairy counterparts. Non-dairy cream cheese products are popping up on supermarket shelves.  Hard and soft cheese is a little more 'fringe' but it's getting more popular with brands such as Violife.
Sweet Endings
Then there are the sweets such as ice cream. Ice cream substitutes also have a lot of competition. Vegconomist, which is a vegan business magazine, posted an article about the success of milk-free chocolate. But there are dairy-free recipes out there for everything from pumpkin custard to vegan dairy-free brownies. Bakery owners and pastry chefs might learn that, if you can make a sweet creation, it could also be made dairy free and gluten free.
Dairy-Free Isn't Just a Craze
The online publication, Healthline, touted five health benefits of going on a dairy-free diet. They include:
Getting rid of Acne
Improving digestion
Losing weight
Decreasing thyroid inflammation 
Avoiding Candida 
With all the health benefits, it's not unlikely that people will, at least, try a dairy-free diet, if even for the short term.  Isn't some dairy in your diet healthy?  We're talking calcium and vitamin D.  The popular online publication, HER posted evidence about vitamin D and COVID protection. While the science is still not definitive on the health benefits (or NOT) of consuming dairy products, the trend toward seeing more NDP's in the supermarkets seems to be something that needs to be acknowledged.  
Personal chefs and chefs who cater to a nutrition-conscious clientele might consider, along with the calorie count, adding nutritional information for both their dairy and non-dairy free menu options so that customers can make the healthy food choices that are right for their personal needs and diets. 
Eat well,
Mary Kay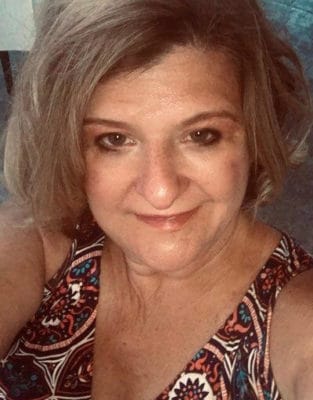 Mary Kay LaBrie
Mary Kay LaBrie is an avid foodie, accomplished home cook, and freelance writer and blogger. Her recipes have been published in several home cooking magazines. Mary Kay has a master's in Management and Leadership from National-Louis University. By day, she loves to help people become the best they can be with her career in professional development. The rest of the time, she enjoys cooking, writing about new cuisine, and writing romantic comedy. Originally from Pittsburgh, Mary Kay lives in Clermont, FL with her husband, Dan, and golden retriever, Max.